Liberal talk show host Bill Maher found himself in the hot seat Friday night after one of his guests accused him of cracking jokes in order to avoid serious political discussion.
GOP pollster Dr. Frank Luntz appeared on Friday's episode of "Real Time With Bill Maher" to talk about the presidential election as it stands in current polls. But shortly into his interview with Maher, Luntz perceived that the host wasn't really interested in discussing the numbers.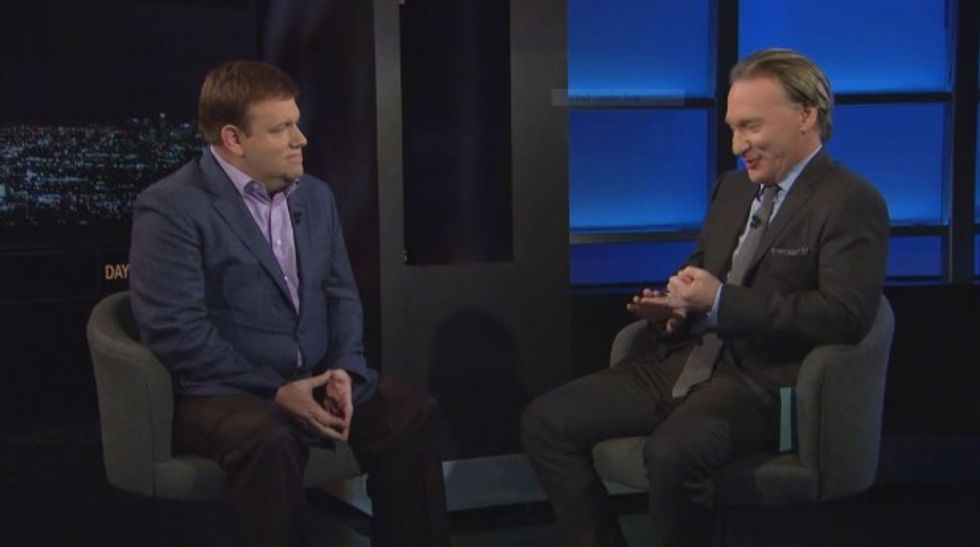 Image source: YouTube / "Real Time With Bill Maher"
When the political strategist noted that Donald Trump is doing well, Maher asserted that this is only "because people like you elect Republicans!" Luntz then accused Maher of not knowing the facts and jabbing him because it's "good for a laugh."
And that was just the beginning. Luntz went on to call the host an elitist who doesn't care about the political desires of the people filming his show or the clean-up crew.
"The people who come up and clean up this place have just as much of a right to vote as you and I," Luntz said.
Maher dismissed this, calling it amusing that someone who works at Fox would talk so much about division, but Luntz charged him with "trying to demonize" his political adversaries because it's entertaining.
The "Real Time" host fired back, saying that if anyone is demonizing, it's Luntz for assuming that Maher can't engage in political dialogue because he is a comedian.
Watch (Content warning: Brief, strong language):