PARIS (AP) — The Paris prosecutor says that the truck driver who killed 84 people in Nice had expressed support for the Islamic State group and searched online for information about the Orlando attack on a gay nightclub.
Prosecutor Francois Molins, who oversees terrorism investigations, said Monday that slain attacker Mohamed Lahouaiej Bouhlel had clearly plotted out the Bastille Day attack, with reconnaissance visits to the beachfront where he plowed down revelers on Thursday.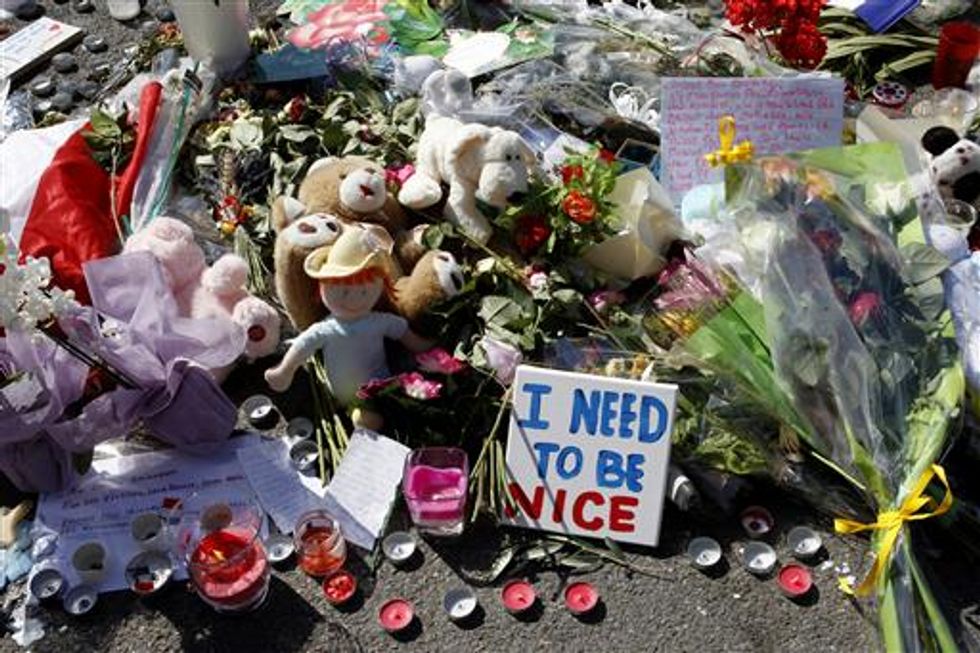 Flowers are placed at the scene of a truck attack on the famed Promenade des Anglais in Nice, southern France, Monday, July 18, 2016, prior to a minute of silence to honor the victims of the Bastille Day attack on Thursday in Nice. France is holding a national moment of silence for 84 people killed by a truck rampage in Nice, and thousands of people are massed on the waterfront promenade where Bastille Day celebrations became a killing field. (AP Photo/Claude Paris)
Molins described a quick radicalization of a man who in the past hadn't been religious. He said a review of Bouhlel's computer and phone showed online searches relating to IS, other jihadi groups and violent images.
IS has claimed responsibility for the attack.
—