Conservative provocateur Milo Yiannopoulos is thanking Twitter for permanently banning him from the social media network because it has only made him more "famous."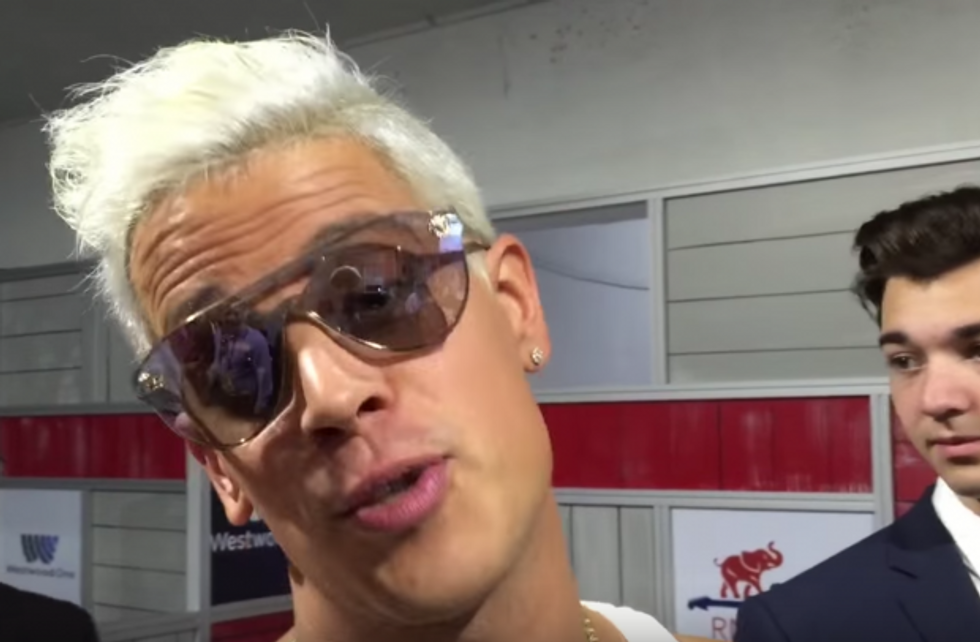 Milo Yiannopoulos speaks to TheBlaze at the RNC in Cleveland. (Source: TheBlaze)
Speaking to TheBlaze at the Republican National Convention in Cleveland on Thursday, Yiannopoulos called the ban "fantastic" for his career.
"Do they have any idea how dumb this was of them? I'm on like every station in the world. It's wonderful — obviously, I hate the attention," he said sarcastically.
The Twitter ban came in the middle of the RNC, which Yiannopoulos said worked out great for his personal brand.
"The world's media is watching. I've become the star of the convention as the result of their idiocy," he added. "Thanks Twitter, you just made me a lot more famous."
Yiannopoulos was banned from Twitter after the company accused him of "participating in or inciting targeted abuse of individuals" after feuding with "Ghostbusters" star Leslie Jones.
Twitter users hurled racist and sexist attacks at Jones and reportedly "doxed" the actress, putting her private information online.
---