PHILADELPHIA (TheBlaze/AP) — The host committee for the Democratic National Convention wants to keep its donor list under wraps until after the convention even though a state open records agency has ordered its release.
A Philadelphia 2016 Host Committee lawyer told a judge Thursday the release of fundraising records could harm the organization's last-minute efforts to seek donations and negotiate vendor contracts.
Lawyer David Pittinsky said those efforts were still ongoing even though the four-day convention starts Monday.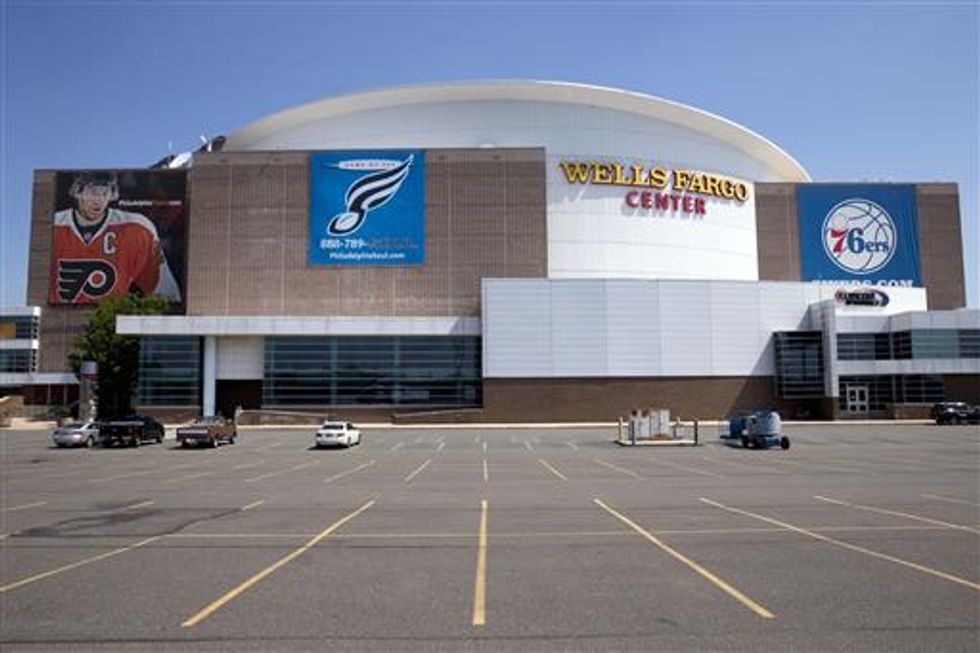 In this June 22, 2016, file photo, the Wells Fargo Center is photographed ahead of the the 2016 Democratic National Convention in Philadelphia. When Hillary Clinton hosts her party at the DNC, she'll face the issue of how to squeeze in the many popular, prominent Democrats backing her campaign. (AP Photo/Matt Rourke, File)
The host committee is trying to raise about $60 million from private sources, but secured a $15 million line of credit from the city as a safety net. The committee must therefore file financial updates with the city.
Independent journalist Dustin Slaughter considers those filings public, and the state's open records agency agreed with him last month. He said his interest in the event's potential cost to the city stems from the fact the pope's visit last year ultimately cost the city $8 million.
"In light of the fact that the host committee is still short on its fundraising goals, that $15 million (loan) could still come into play. The public has a right to know what's happening behind the scenes," Slaughter said after Thursday's hearing.
Former Pennsylvania Gov. Ed Rendell, the host committee chairman, said in late May the group had about $9 million left to raise, an amount he did not find troubling. The fundraising efforts include both cash and in-kind donations from corporations, individuals and perhaps other sources.
The committee appealed the open records ruling to city court, arguing that federal election law takes precedent and gives them until September to disclose their final numbers.
"They want the information before the convention starts. We are going to take advantage of the federal legislation that gives us the right to file it no later than 60 days (after the convention)," lawyer Pittinsky argued for the committee.
Common Pleas Judge Abbe Fletman promised to rule quickly.
On its website, the DNC in Philadelphia currently lists several big-name sponsors, including AT&T, Microsoft, Samsung, Twitter, Facebook and Comcast.
—