Corine Woodley, the mother of Baton Rouge police shooter Gavin Long, broke her silence less than a week after the incident that left three officers dead.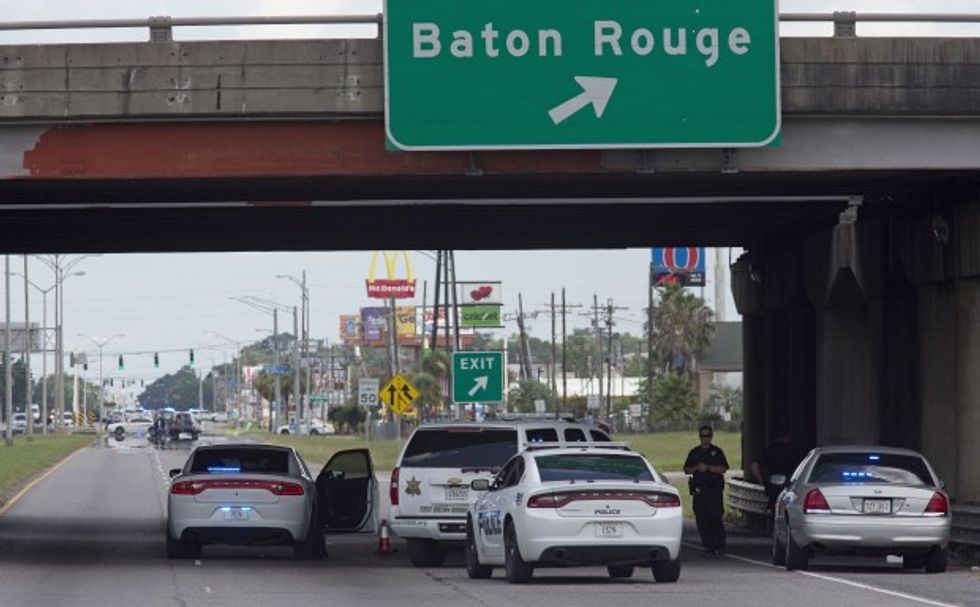 Baton Rouge Police block Airline Highway after police were shot in Baton Rouge, Louisiana, Sunday. Three officers were killed in the shooting. (AP Images)
"My heart bleeds for the families, more so than Gavin," Woodley told PBS' Tavis Smiley. "I can't bring the officers back, even though I wouldn't even want to bring Gavin back. What he did was wrong, but I'm hoping that it can prompt a change in the way society looks at people of color, African-Americans."
"I hope that something good comes from all of this," Woodley added.
Woodley said her son, an Iraq War veteran, went to the VA before he died to try to get help. Long's "medical description" acknowledged that he had PTSD. However, he was told by the hospital that his condition was not a result of his service in the military.
"According to Gavin, the reason he didn't keep going back to the VA pursuing it, they do not care about anything except the 1 percent," Woodley said.
It was reported Tuesday that Long considered himself a "sovereign citizen," meaning he believed he was immune to most state and federal laws.
The sovereign citizen movement began among mostly supremacists. Nothing in the group's ideology specifically calls for violence. However, Long is not the first "sovereign citizen" to carry out violent attacks.
(H/T: Huffington Post)
—
Follow the author of this story on Twitter and Facebook: