Florida Rep. Debbie Wasserman Schultz, chair of the Democratic National Committee, is clearly no fan of Donald Trump — something she made abundantly clear when, in an email to a colleague, she referred to the Republican presidential nominee as a "sexist pig."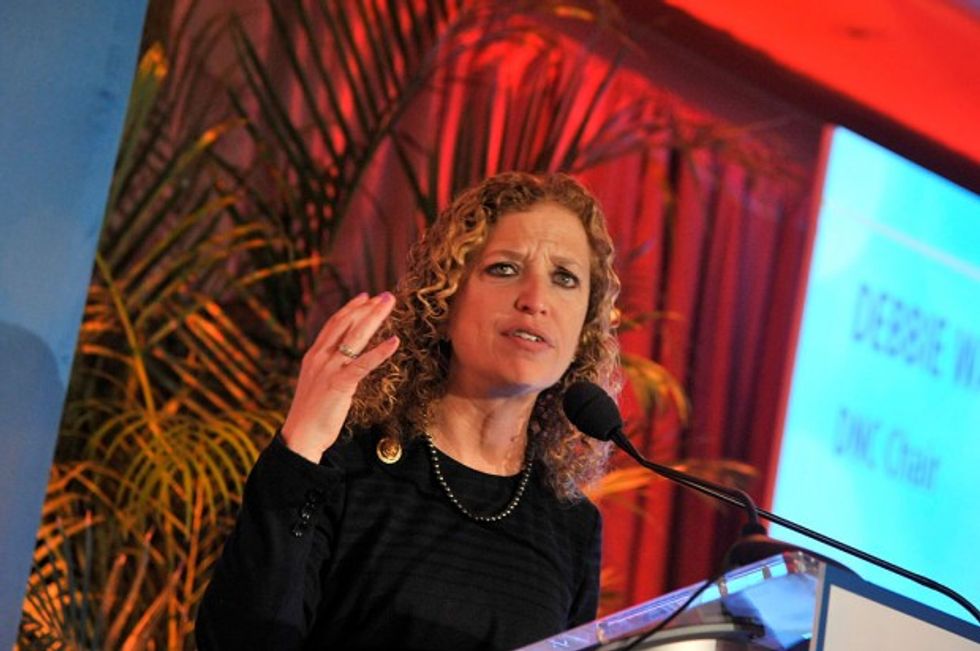 Photo by Kris Connor/Getty Images for EMILY's List
The comment came when Mark Paustenbach, the DNC's national press secretary and deputy communications director, sent Wasserman Schultz a quote from a Talking Points Memo story about Trump mocking Hillary Clinton, the presumptive Democratic presidential nominee, for "shouting" about the "woman card."
Here's the full quote:
"I haven't quite recovered — it's early in the morning — from her shouting that message," Trump said on MSNBC's "Morning Joe" when asked about Clinton bringing up his comments on the "woman card." "And I know a lot of people would say you can't say that about a woman, because of course a woman doesn't shout. But the way she shouted that message was not — that's the way she said it, and I guess I'll have to get used to a lot of that over the next four or five months."
In response to the 90 word comment, the DNC chair had only two words to offer: "Sexist pig."
The email is just one of nearly 20,000 internal emails published Friday by the government watchdog publication WikiLeaks. Many of the emails were about Bernie Sanders, Clinton's only fierce competitor in the race to the Democratic nomination. In one email, a staffer at the DNC floated the idea of exposing the Vermont senator's lack of faith as a way to destroy his candidacy.
For what it's worth, Wasserman Schultz didn't seem to be a big fan of Sanders, either. In one email, she said the lawmaker's campaign manager Jeff Weaver "is an ASS."
—
Follow the author of this story on Twitter: