Republican nominee Donald Trump got into a tense exchange with NBC reporter Katy Tur during a Wednesday press conference after he suggested Russia should try to find more of Hillary Clinton's "missing" emails.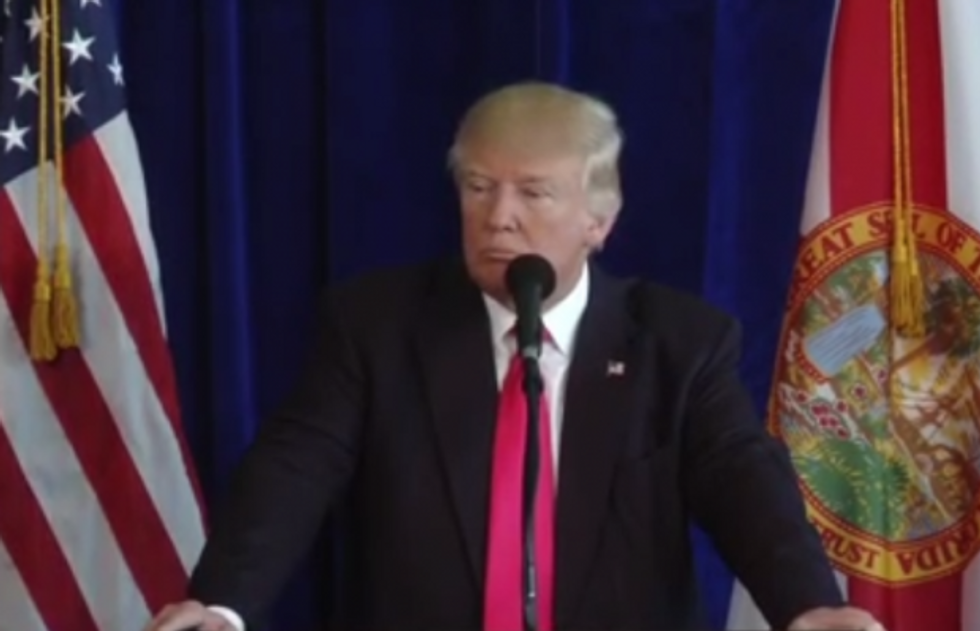 (Screengrab via MSNBC)
"You said, 'I welcome them to find those 30,000 emails,'" Tur said.
"They probably have them. I'd like to have them released," Trump replied.
"Does that not give you pause?" a visibly surprised Tur pressed.
Trump eventually snapped at the reporter when she interjected during his "crooked Hillary Clinton" response.
"Be quiet," he shot back. "I know you want to, you know, save her."
Trump went on to say having a high-ranking government official "delete" 33,000 emails gives him "more pause" than Russia obtaining and releasing those emails.
"If Russia or China or any other country has those emails, I mean to be honest with you, I'd love to see them," he added.
Watch the live exchange below:
WATCH: Trump tells @KatyTurNBC to "be quiet" as she presses him on his hope that Russians have Clinton's emails. https://t.co/uBqOXeob3Y

— NBC Nightly News (@NBCNightlyNews) July 27, 2016