Democratic National Convention protesters hit the streets of Philadelphia late Wednesday night and broke through security fencing around the Wells Fargo Center.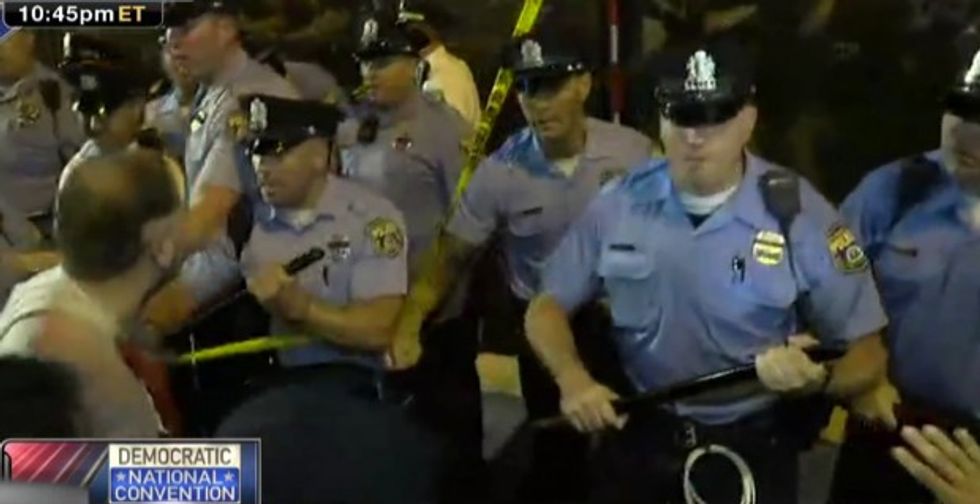 Image source: Fox News
Video showed the aftermath as Philadelphia police officers pushed back a rowdy crowd, some of whom chanted, "The whole world is watching!" — a rallying cry of protesters during the violent 1968 Democratic National Convention in Chicago.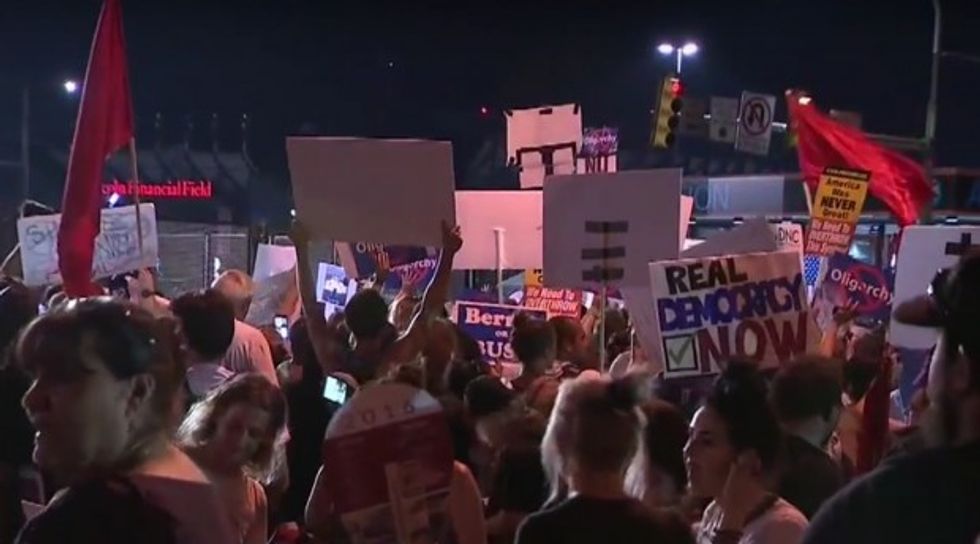 Image source: WPVI-TV
WXTF-TV reported that one person got through the fence and that police said up to a dozen people were taken into custody. In addition, police said a woman was burned during an attempted burning of the American flag.
This story has been updated.