Black Lives Matter protesters this week took to the streets of Philadelphia, where the Democratic National Convention was being held, to speak out against Hillary Clinton.
In a video uploaded to YouTube Tuesday, a group of protesters are seen marching just steps from where Clinton would accept her party's nomination for president two days later.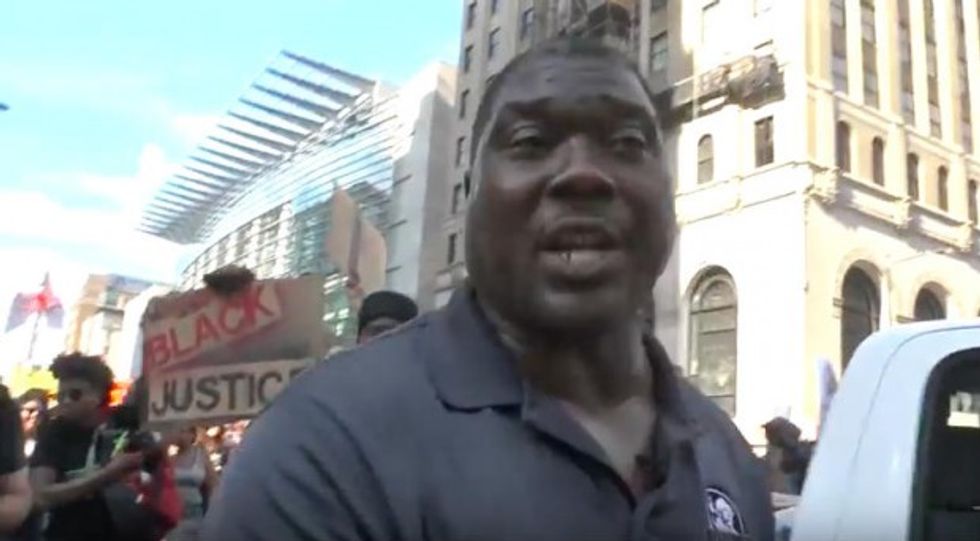 Image source: YouTube
"So that myth, that whole myth that black people are going to support her? It's going to be exposed. It's going to be over with. She won't win if it comes to black votes," one protester told Breitbart News.
"These people are going to march across the country, and they're going to keep educating," the same protester added. "That won't happen."
Protesters are then heard chanting, "Don't vote for Hillary. She's killing black people," along with echoes of what sounds like others shouting, "F*** Hillary."
The protester went on to say, "Young blacks will educate older blacks that Hillary is worse than any other president we could possibly have here in America."
"Now, you can ask me about Trump," he went on, "but I just told you, I said 'worst.' So, yeah, I'll take a Trump over a Hillary any day. We'll work through that process and make them do the right thing."
(Content warning: Strong language):