James Stewart of Owsley County, Kentucky, said he and his wife were robbed at gunpoint seven years ago — a circumstance he naturally wasn't planning on repeating.
So when he heard a knock on his front door around 5 a.m. Tuesday, Stewart knew there was a chance that trouble awaited him on the other side — so this time he brought his pistol with him.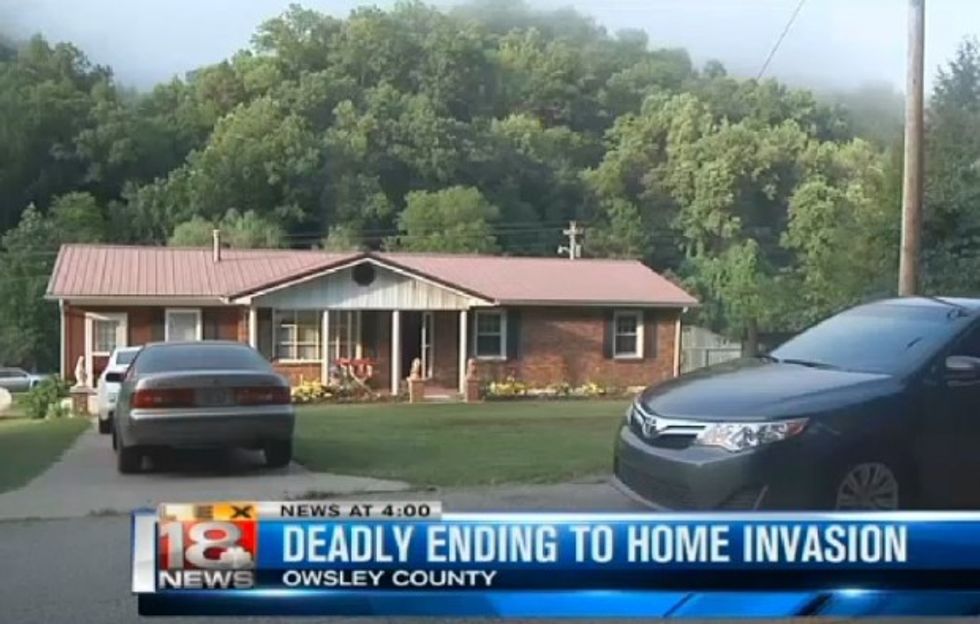 Image source: WLEX-TV
"I just know what happened the other time," Stewart told WLEX-TV, "and I didn't want it to happen again."
It was a woman asking for help, so Stewart opened the door — and sure enough she was joined by a man who pointed a gun directly at Stewart's head.
"Had his pistol out, looked like a six-inch barrel on it," Stewart told WLEX.
But this time there would be no armed robbery.
Stewart said he fired four shots, adding that the man "fell to the ground and never moved."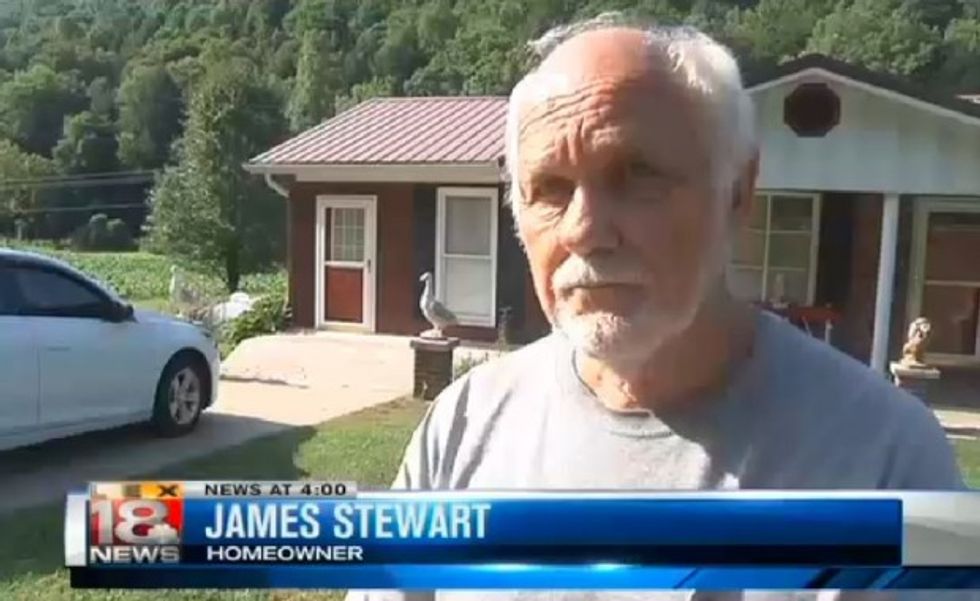 Image source: WLEX-TV
Charles Harris, 42, of Booneville, was pronounced dead at the scene.
Stewart also shot the woman at the door, indentified as 36-year-old Linda Peters of Booneville. Peters was hit in the arm, ran to a suspected getaway car and the driver took her to a hospital with non-life threatening injuries, the station said.
Police said the suspected getaway driver, Jamie Farthing, was charged with first-degree robbery.
Kentucky State Police are investigating and told WLEX that Stewart won't face charges.
(H/T: Bearing Arms)