Donald Trump supporters were protesting before a Hillary Clinton rally in Pittsburgh Saturday afternoon when a man approached and tried burning an American flag in close proximity to them, Department of Public Safety spokeswoman Emily Schaffer told TribLive.
Didn't go over too well.
Fearing for the group's safety, one of the Trump supporters — 68-year-old Richard Dillon, wearing a backpack in the below photo — tried grabbing the flag from the man who police identified as 23-year-old Joshua Sturman.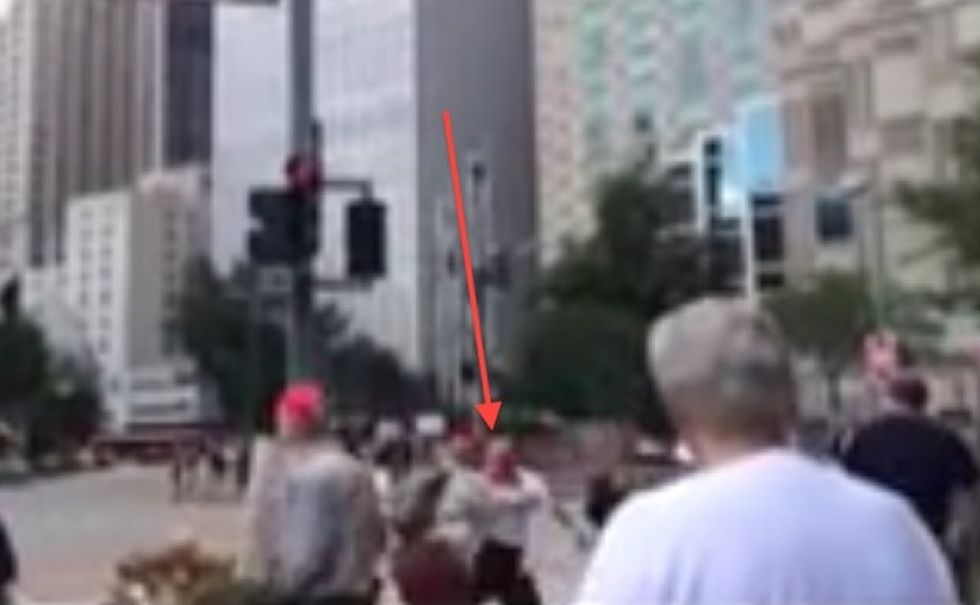 Image source: YouTube
Cellphone video captured from a distance what happened next, as the 23-year-old tackled the 68-year-old into a planter and brought them both to the sidewalk.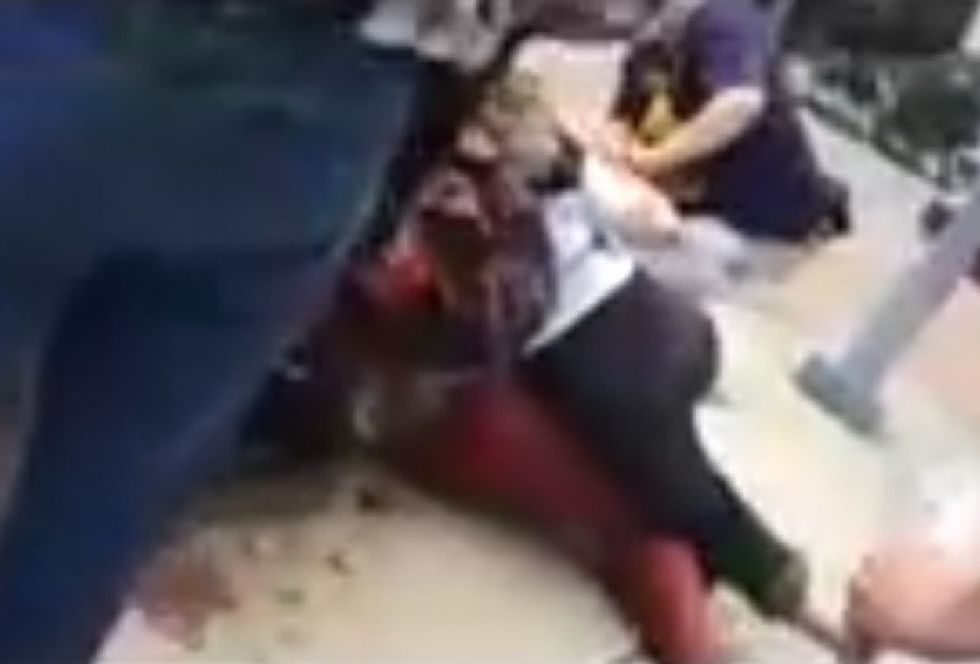 Image source: YouTube
"Get off of him! Get off of him!" Trump supporters yelled at Sturman, who had been wearing a red bandana over his face.
"Symbolically, he was saying, 'I will burn down everything you stand for' — beginning with the flag, Old Glory," Dillon, an early Tea Party organizer in Pittsburgh, later told TribLive. "We cannot let the country be commandeered by people like that."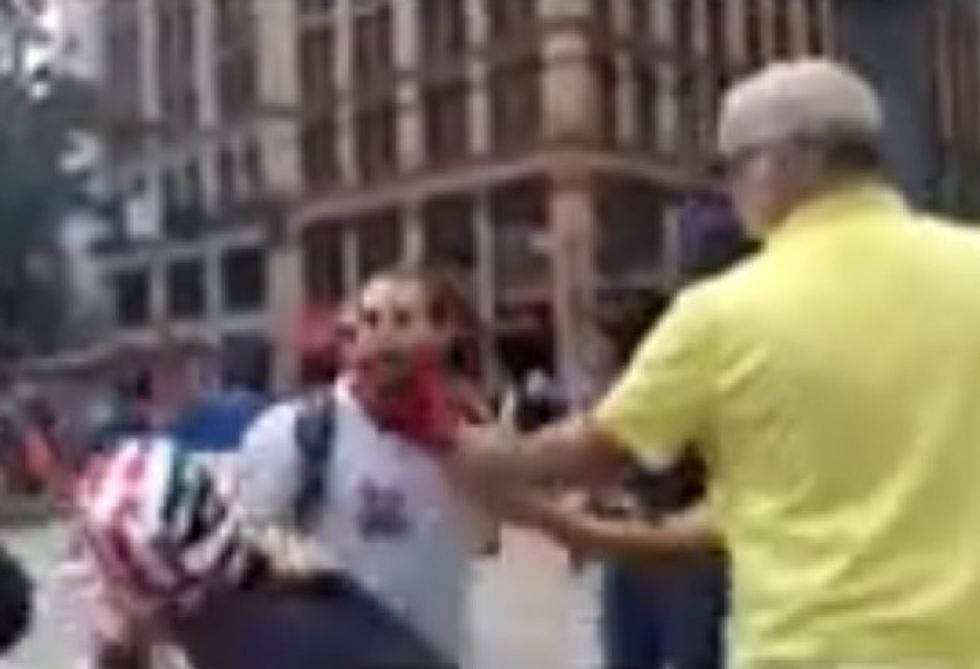 Image source: YouTube
Pro-Trump protester Tricia Cunningham told the paper she saw the attempted flag burning and hit the flag with her protest sign as she "didn't know if it was laced with gas or something."
"You ain't burning our flag. I'm the daughter of a Marine," Cunningham, 43, who runs the Citizens 4 Trump office in Monroeville, told TribLive. "There is no First Amendment when it comes to destroying the United States, as far as I am concerned."
Sturman, of Westlake Village, Calif., was facing charges of reckless endangerment, risking a catastrophe and disorderly conduct, Schaeffer told the paper.
A second video showed the aftermath, included police holding the handcuffed suspect, Trump supporters berating him and also directing spirited chants of "build that wall!" and "handcuffs for Hillary!" toward Clinton supporters across the street.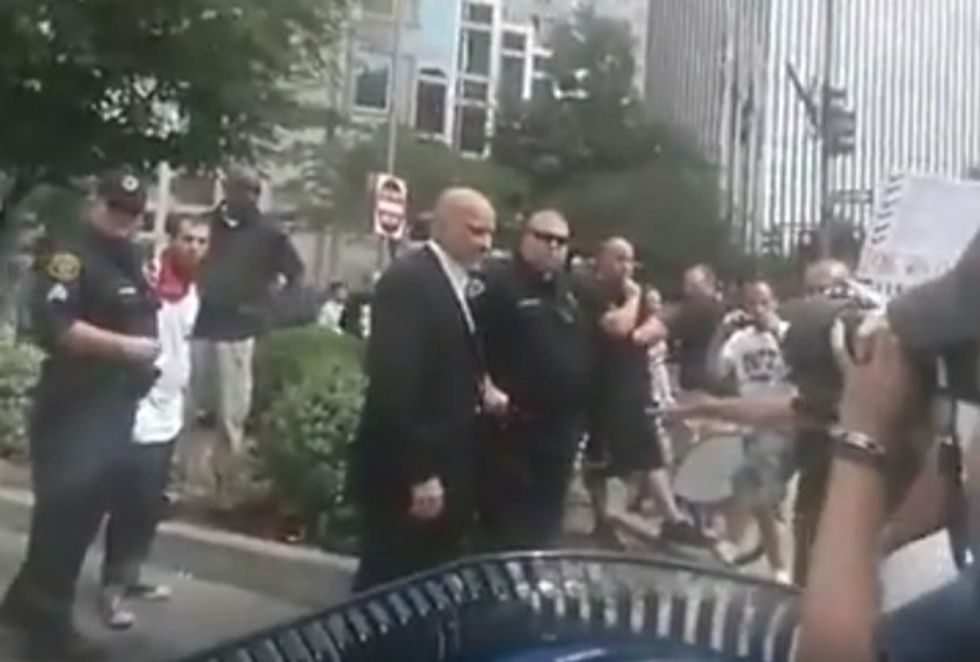 Image source: YouTube
"It ain't happenin' no more, people. I've had it! We are not gonna put up with flag burners," the woman who shot the aftermath clip said. "You messed with the wrong crew on that one."
Content warning: A good bit of profanity:
(H/T: Young Conservatives)