AUSTIN, Texas (TheBlaze/AP) -- Texas' new law allowing concealed handguns in college classrooms and buildings has barely started and already faces a federal legal challenge seeking to block it before students return for the fall semester.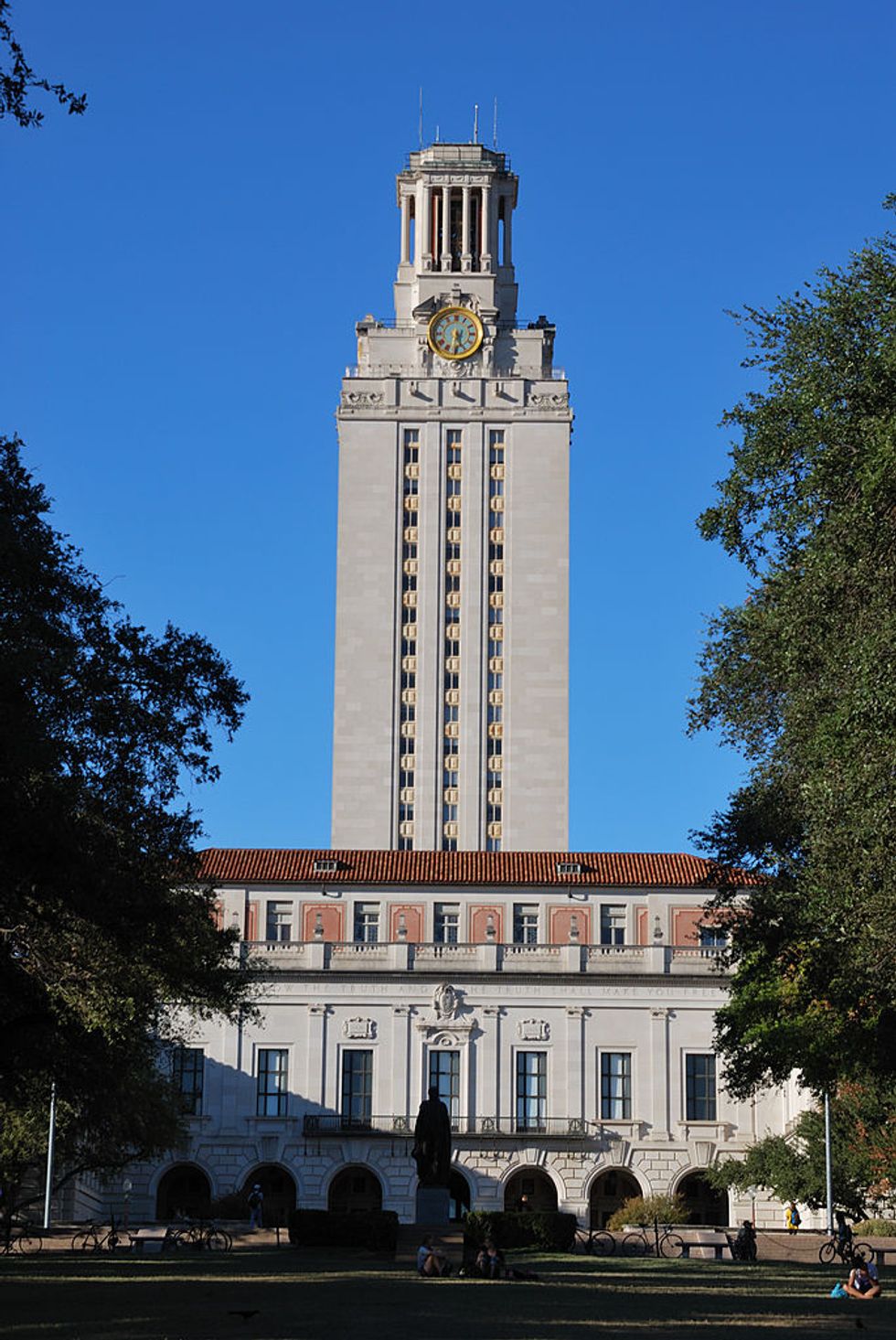 The University of Texas at Austin's clock tower (Mira Oberman/AFP/Getty Images)
Three professors at the University of Texas sued last month to overturn the law. They claimed it is unconstitutional and is forcing colleges to impose "dangerously-experimental gun policies."
The Austin campus has been a flashpoint of opposition to the law among faculty and students.
The law took effect Monday, exactly 50 years to the day that the infamous UT-Austin tower shooting left 13 people dead.
U.S. District Judge Lee Yeakel had previously scheduled a preliminary injunction hearing for Thursday in Austin.
Texas Attorney General Ken Paxton called the lawsuit "frivolous" Tuesday. Gun rights advocates say it's a key self-defense measure that is protected under the Second Amendment right to bear arms.
—