The early years of Zion Harvey's life have been challenging. When he was just 2 years old, an aggressive infection cost him both legs and both hands. He also needed a kidney transplant and will likely be taking immunosuppressant drugs for the rest of his life.
It was just one year ago an 8-year-old Zion Harvey earned the distinction of becoming the first child to receive a bilateral hand transplant. Harvey endured 11 hours of surgery at Children's Hospital in Philadelphia, followed by months of physical therapy.
After the hand transplant surgery last year, Harvey's mother Pattie Ray released the following statement: "The challenges facing Zion are new, but his determination should overcome them. He's already done so many amazing things."
Tuesday night, the young man delivered the ceremonial first pitch before a Baltimore Orioles game at Camden Yards.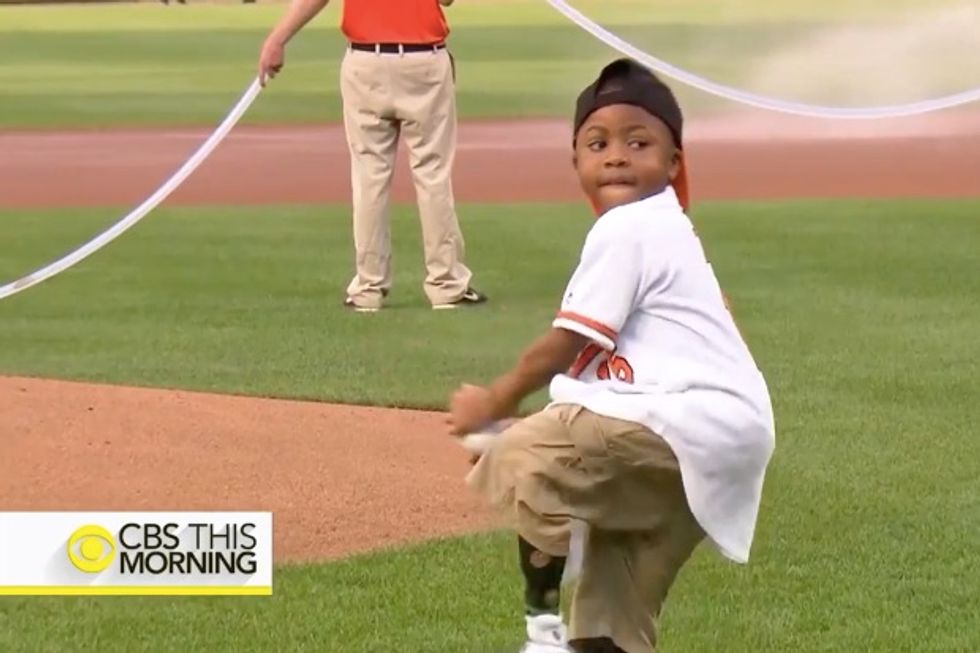 Image source: YouTube
Tonight, Zion Harvey, the first child in the world to undergo a bilateral hand transplant, threw the first pitch.https://t.co/wuk5Qsr90Q

— Baltimore Orioles (@Orioles) August 3, 2016
Watch Zion Harvey's "first pitch":
—
Follow the author of this story on Twitter and Facebook: