American economist and financial adviser Peter Schiff says the country is headed for a financial crisis. Though Wall Street executives tout record highs, Schiff claims it's only a matter of time before the most vulnerable parts of the nation's economy are exposed.
In an interview with AMTV last week, the financial pundit discussed what he believes is at stake in the 2016 presidential election, the security of gold and the likely effects of another financial disaster.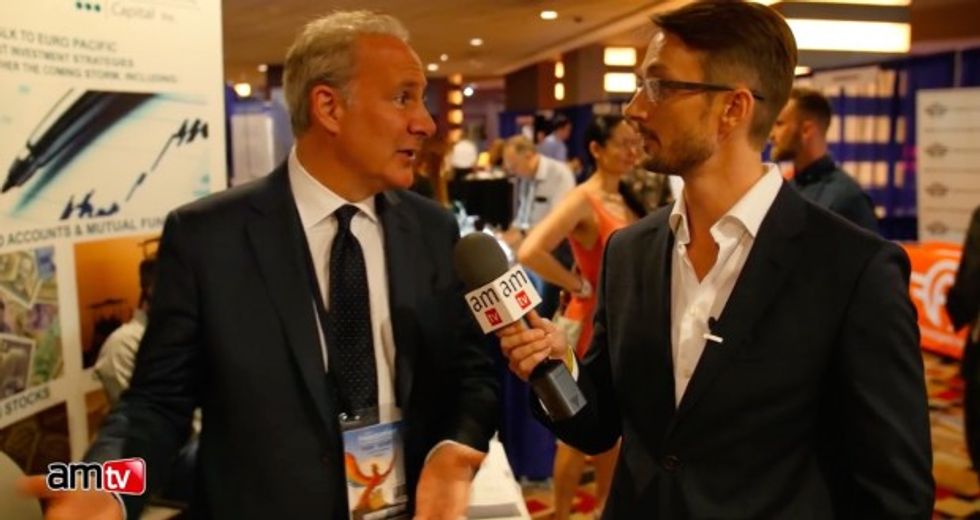 Image source: YouTube/AMTV
"The economy is in much worse shape today than it was before the [Federal Reserve] started trying to fix it," Schiff told AMTV. "Because the problems were created by the Fed. The problems were created by monetary policy being too loose."
He added that federal interest rates were "too low" when they were at 1 percent, inflating the housing bubble, "but by keeping them at zero for seven years — the damage the Fed has done to the economy this time is much greater than what was done prior."
"So I think we're headed for a much worse economic crisis than what we went through in '08." he said.
Schiff predicted that the dollar is going to "have to collapse" because the Federal Reserve refuses to "deflate the bubble" by raising interest rates.