One of the Americans recently released by Iran says their departing flight was delayed for hours while their captors waited for another plane to arrive. The Obama administration delivered $400 million in foreign cash by plane the same day Iran released the prisoners.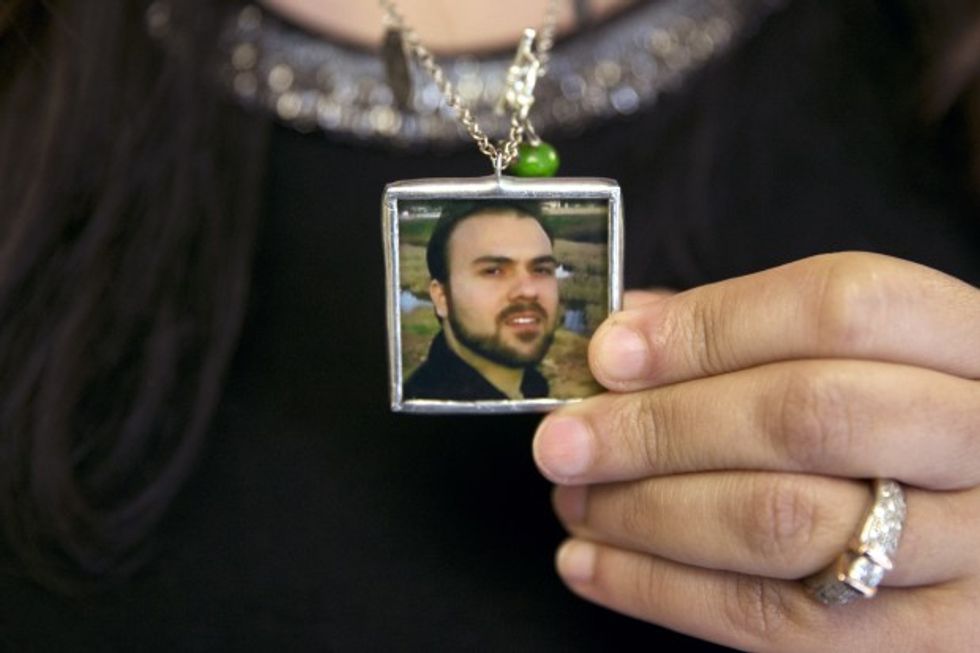 Naghmeh Abedini, holds a necklace with a photograph of her husband, Saeed Abedini, on Capitol Hill in Washington, Tuesday, June 2, 2015, during a House Foreign Affairs Committee hearing with four people whose family members are being held in Iran. (AP Photo/Jacquelyn Martin)
"They said, 'We are waiting for another plane and until that plane [arrives], we never let you go,'" Pastor Saeed Abedini told Fox Business Network on Thursday.
When asked if he believed the U.S. government paid a "ransom" to free him and the other Americans, Abedini didn't provide a direct answer. However, he argued Iran likely won't use the money for good.
Fox News anchor Bret Baier connected the dots between Abedini's story and the $400 million payment, but also admitted the evidence is still "circumstantial."
"Talk about evidence of a quid pro quo or ransom," Baier said. "This is circumstantial, but it does time up with what that man was experiencing on the plane. As you look at that plane sitting there waiting to go until the other one lands."
Pastor Abedini, a hostage freed the night we sent $400M to Iran says that money is going to be used for bad things! pic.twitter.com/cXoqtqcl7U

— Trish Regan Intel (@TrishIntel) August 4, 2016
President Barack Obama has denied that the $400 million cash payment to Iran was ransom to secure the release of four Americans jailed in Tehran. He defended the transaction as evidence that the nuclear accord with Iran has allowed for progress on other matters.
The money was delivered to the Iranian government in January, at the same time the nuclear deal was settled and the Americans were released. The payment was part of a decades-old dispute over a failed military equipment deal dating to the 1970s, before the Islamic revolution in 1979.
The Associated Press contributed to this report.
---