Mercury Museum in Dallas displayed over 1,000 historical artifacts never before seen together during an event held simultaneously with the release of Glenn Beck's newest book, Liars: How Progressives Exploit Our Fears For Power and Control.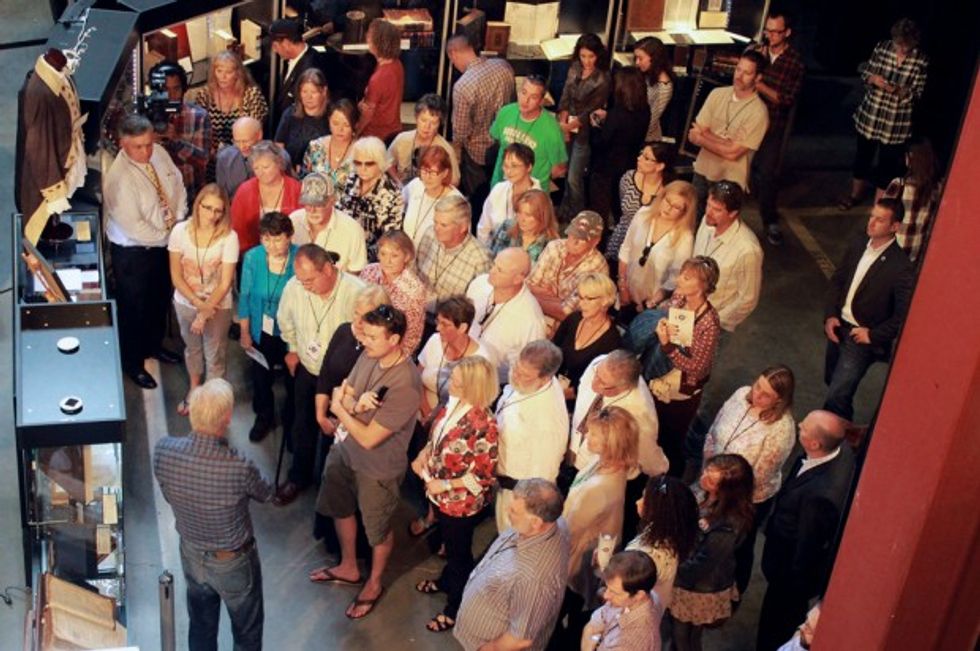 Image source: Liars or Liberty
The two-day event, called Liars or Liberty, was held at the TheBlaze and Mercury Radio Arts headquarters in Las Colinas, Texas. The event attracted visitors from as far away as Massachusetts and Washington state and offered looks at rare artifacts, GlennBeck.com noted.
"It was an astonishing look at American history," Beck said.
Among the items on display was the only known deed to the Mayflower, the ship on which the Pilgrims traveled to the New World in 1620. It's believed that this was the first public viewing of the historical document after surfacing in 1992 and then being placed into a private collection.
Other artifacts included the deed to George Washington's Mount Vernon estate located just outside Washington, D.C., a cannon-stricken tree log from the Battle of Gettysburg, a handwritten letter to John Hancock from his lawyer, William Milton, and one of President Barack Obama's family photo albums.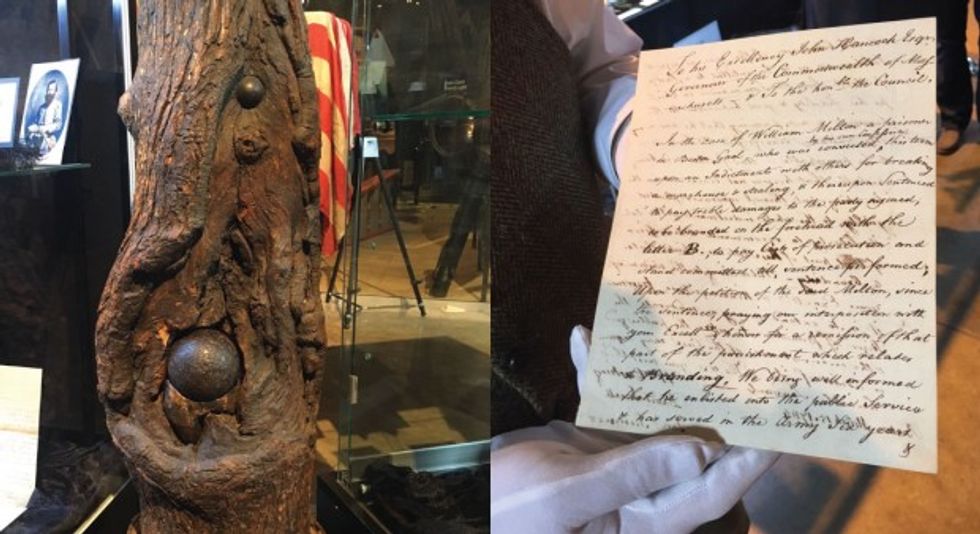 Battle of Gettysburg log, left, and letter to John Hancock, right. (Image source: GlennBeck.com)
The collection featured other artifacts from American history, World War II, pop culture, movie history and more.
(H/T: GlennBeck.com)
—
Follow the author of this story on Twitter and Facebook: