After a New Jersey town was accused of Islamophobia when its planning board rejected a proposal to build a mosque in the town, its mayor fired back in an interview with Fox News Monday.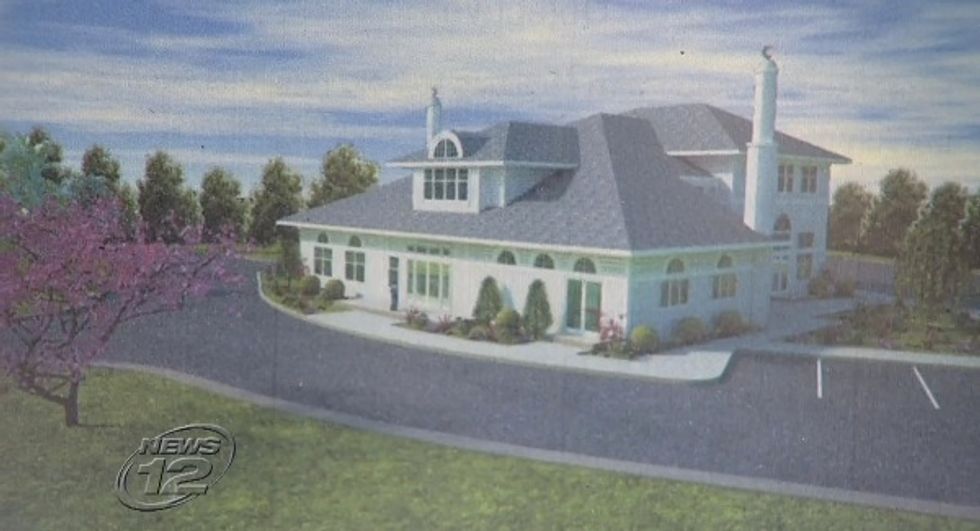 Image source: News 12 New Jersey
The Bernards Township planning board rejected an application submitted by the Islamic Society of Basking Ridge to build a 4,200 square foot mosque in the town, News 12 New Jersey reported.
Fox News reported that lawyers for the Muslim organization have argued that anti-Islam bias may have contributed to the rejection, a claim the town's mayor disputed.
"This is a land use matter. It never was about religion," Bernards Mayor Carol Bianchi told Fox News. "Anyone who takes the time to review the transcripts or knows our Planning Board members would draw this conclusion quickly."
Bianchi noted that Mohammad Ali Chaudry, the founding and current president of the Islamic Society of Basking Ridge, once served as the town's mayor.
"This community elected Mr. Chaudry to the Township Committee after 9/11 and made him the first Pakistani Muslim mayor in the nation," Bianchi said. "I am disappointed that [he] would call this community, which has always embraced him, bigots."
In a May statement provided by the Becket Fund for Religious Liberty, Chaudry said, "I came to America almost fifty years ago with a firm belief in the values that America represents, including freedom of religion and equality before the law."
"This mosque is part of my American dream," Chaudry continued. "We are overwhelmed by this extraordinary support from so many diverse groups all supporting our position and affirming that Muslims too have the right to worship in Bernards Township."
According to the Becket Fund for Religious Liberty, "The mosque met every requirement by the local zoning board and was designed to look like a house to blend in with the surrounding neighborhood."
The Planning Board found that residents "were concerned about traffic and other zoning issues," Fox News reported.
—
Follow the author of this story on Twitter and Facebook: