A House Republican task force has determined the U.S. military's Central Command cooked the books on intelligence reports to portray the Islamic State and al Qaeda as less of a threat than lower-level analysts believed, according to a new report.
The Daily Beast report corroborates a previous accusation by whistleblowers, who reportedly warned the intel chief that information was being altered to cast the U.S.'s fight against the Islamic State in a more positive light than was warranted by the reality on the ground. A nearly 10-page report on the ordeal could be released as early as this week.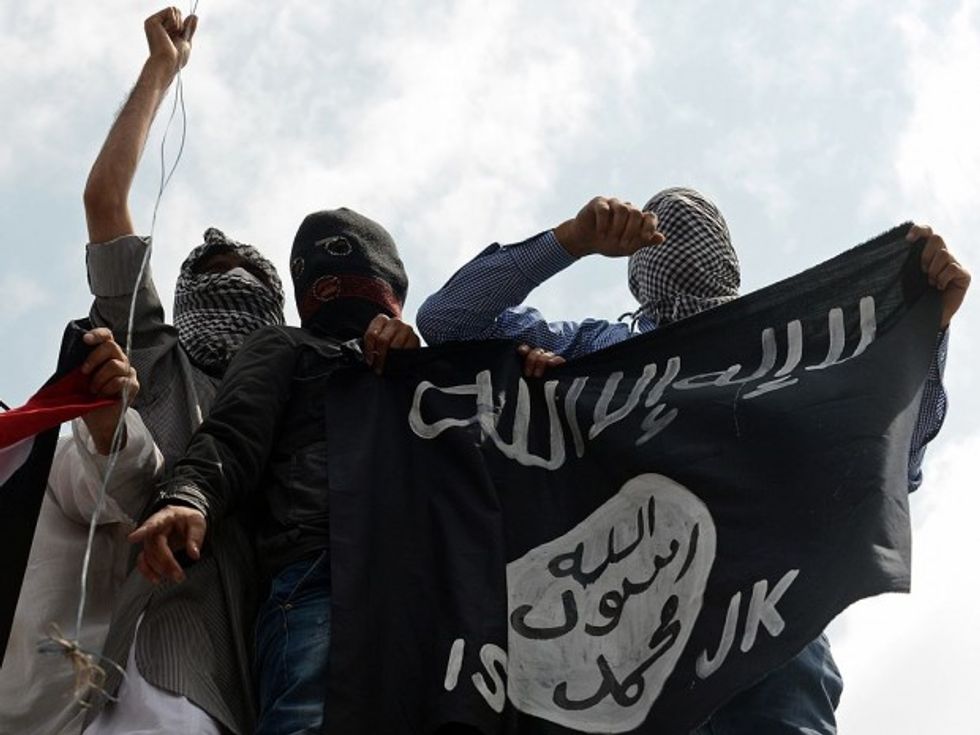 Kashmiri demonstrators hold up a flag of the Islamic State of Iraq and the Levant (ISIL) during a demonstration against Israeli military operations in Gaza, in downtown Srinagar on July 18, 2014. (Photo by TAUSEEF MUSTAFA/AFP/Getty Images)
While the probe is still ongoing, one official familiar with the report told The Daily Beast the House analysis "substantiates the claims" that intelligence reports were, in fact, changed. Another individual close to the House panel said the investigation could continue even after the report is published.
There is no clear evidence anyone within President Barack Obama's administration pressured officials within CENTCOM to alter the intelligence, but some analysts did say earlier they felt pressured by their leaders to make the Islamic State appear less threatening in their reports. Some of those intel reports were included in briefings for the president.
Though they determined intelligence personnel acted inappropriately, the House panel cannot punish the CENTCOM officials directly. However, because the appropriations committee was part of the five-month investigation, lawmakers can revoke CENTCOM's funding if the military does not act on the results of the probe.
At the same time, the Defense Department Inspector General is conducting its own investigation into CENTCOM's actions. The results of that probe could be released this fall, officials told The Daily Beast. But the Defense Department's investigation could end up being less forceful than the House probe.
According to The Daily Beast, Maj. Gen. Steven Grove, the head of CENTCOM's intelligence directorate, and Gregory Ryckman, Grove's civilian deputy, deleted emails and files before they could be reviewed by the inspector general.
The House panel has found wrongdoing in the CENTCOM reports on the Islamic State, but the question now is why. Investigators have yet to determine where the order to alter the reports originated.
Grove, as part of a routine rotation, is no longer at the helm at CENTCOM. He is now serving at the Pentagon as director of the Army Quadrennial Defense Review Office. In his place as the leader of CENTOM's intelligence directorate is Maj. Gen. Mark R. Quantock.
—
Follow the author of this story on Twitter: