State Department officials are attempting to block the release of Bill Clinton's speaking schedules by characterizing the former president as a "private citizen," the Washington Examiner reported Tuesday.
According to Politico, the onetime commander in chief was required to seek approval from the State Department for his speaking engagements abroad while his wife, Democratic presidential nominee Hillary Clinton, served as secretary of state in order to prevent a conflict of interest.
The Republican National Committee filed a Freedom of Information Act lawsuit seeking the release of the records of his engagements and received 14 heavily redacted pages.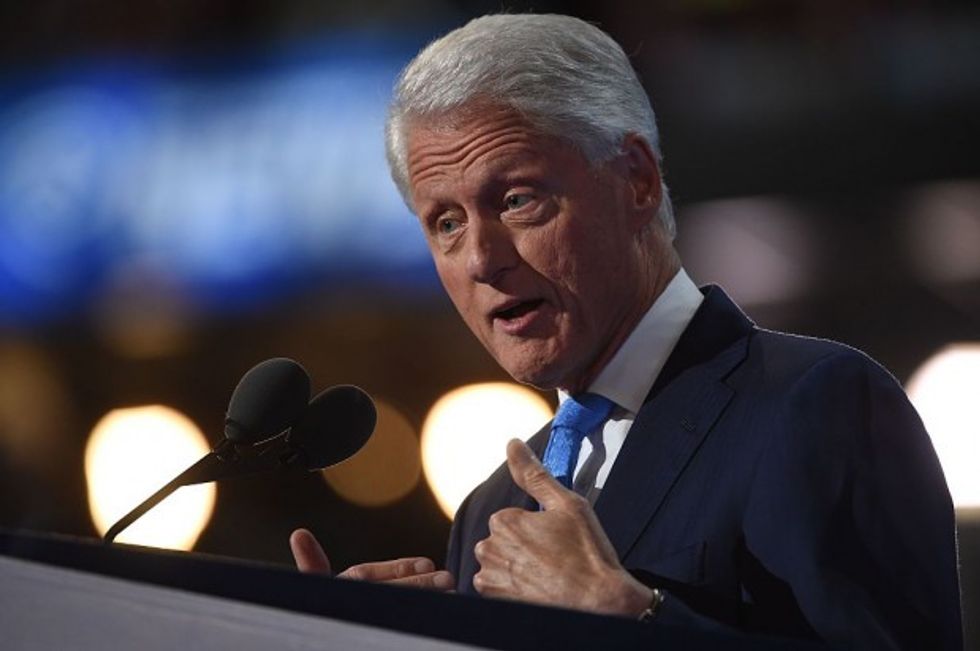 Former President Bill Clinton speaks at the Democratic National Convention in Philadelphia July 28. (Robyn Beck/AFP/Getty Images)
RNC spokesman Raj Shah told the Examiner that the State Department has claimed that the former president is now a private citizen and should not be held to the same disclosure standards as public officials.
"Claiming that he's a private citizen is laughable in that context," Shah said, adding that the former president's schedules "were circulated throughout the State Department" during his wife's tenure as secretary of state.
Shah also alleged that the State Department is attempting to stall the release of the former president's speaking schedules until after the election, delaying most of the records from being released until 2018.
—
Follow the author of this story on Twitter and Facebook: