Actor and comedian Donald Glover was discussing why he's opting to sit out the final season of the popular TV series "Community" when he dropped a tidbit about a presidential nominee.
"I just like endings," he said Tuesday during the Television Critics Association's summer press tour. "I think everything should have death clauses."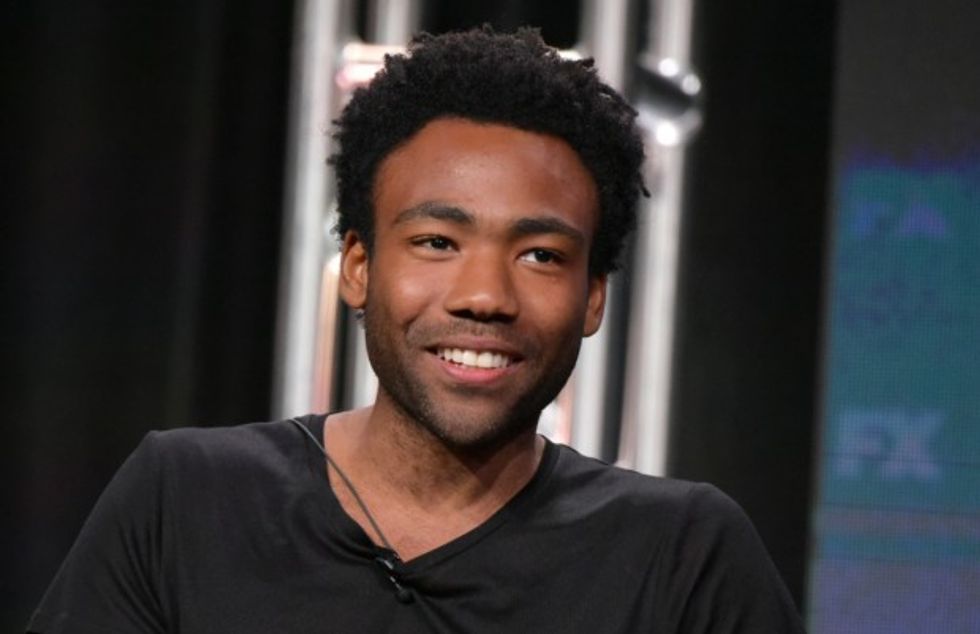 Donald Glover participates in the "Atlanta" panel during the FX Television Critics Association summer press tour Tuesday in Beverly Hills. (Richard Shotwell/Invision/AP)
He then added, "Thank God, one day Trump is gonna die. That is guaranteed. That is awesome."
Glover's words drew laughs from others on his panel, the Hollywood Reporter said, then he continued his point.
"It's important that things end and … I'm glad things end because it forces things to progress," he added. "I get really frustrated in the world because I see a lot of things that could be better but aren't better because things haven't died yet."
(H/T: Consequence of Sound)