Independent presidential candidate Evan McMullin thinks the United States should make a stronger push against the Islamic State, take steps to secure its southern border and drastically simplify the tax code.
In a wide-ranging interview with TheBlaze, the last-minute entrant to the 2016 race shared his plans to retool U.S. national security, the economy and more if he succeeds in his long-shot bid to take the White House.
McMullin said that it was never his intention to enter the 2016 race so late. But when the Republican Party chose billionaire businessman Donald Trump — seen as an unpalatable option by many conservatives — to take on Democratic nominee Hillary Clinton, McMullin felt that he had to do something.
"I'm one of millions of Americans who hoped that somebody would step forward months and months and months ago," McMullin said. "But it just wasn't happening. I felt like this was the last moment somebody could have a prayer of winning."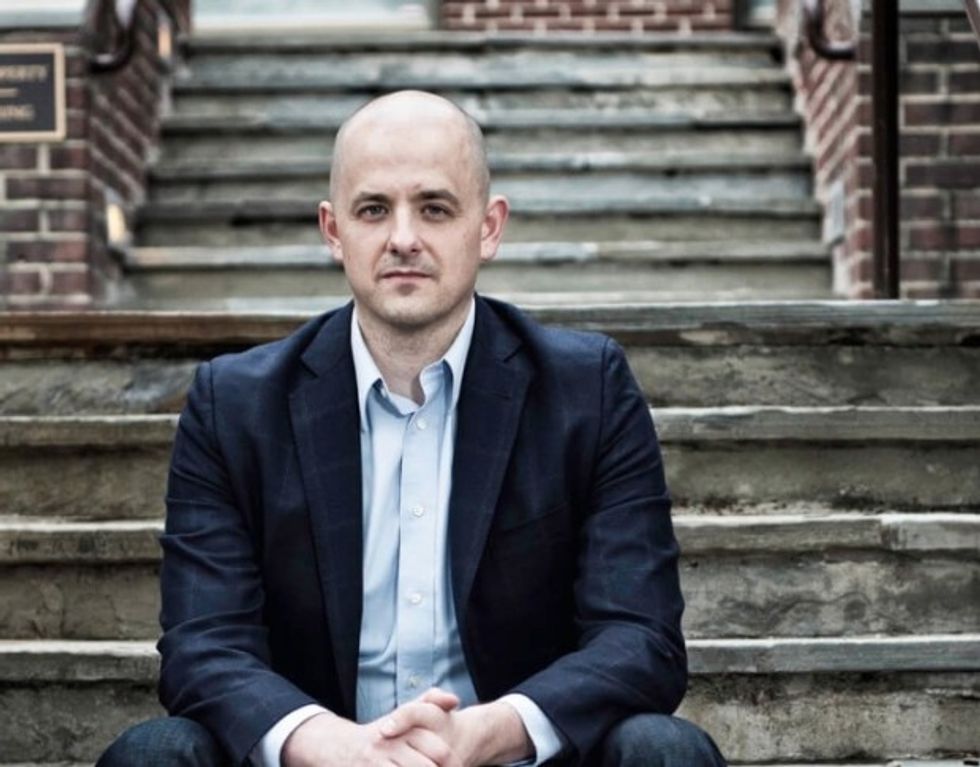 Image source: evanmcmullin.com
McMullin launched an independent campaign for president Monday, characterizing both Trump and Clinton as unfit for the Oval Office and arguing that Americans deserve a conservative alternative.
The former CIA agent has a background in counterterrorism and intelligence operations, and also worked at Goldman Sachs and as the chief policy director of the House Republican Conference.
Though McMullin understands the lateness of the hour, he argues that there are a "variety of ways" he could win the general election in November, including by fighting for ballot access in states where the deadlines have already passed and organizing a write-in campaign.
But where does he stand on the issues? Here's a run-down of what McMullin told us he believes:
Terrorism
McMullin said that the U.S. should be "far more serious" about taking the battle against the Islamic State abroad and called the current administration's approach to the terror group "negligent."
Like the U.S. did against communism during the Cold War, "we need to win the battle of ideas" against terrorism, he said.
Illegal Immigration
McMullin proposes building walls or even a double wall in areas of the border where law enforcement experts say they are necessary.
"Bottom line is — however we do it — we've got to secure the border, that's the first step," McMullin said. "The second step is we need to start enforcing our immigration laws. We're a country of laws, we have to do it."
However, a push to deport every illegal immigrant already in the U.S. isn't feasible, he argued. Instead, he supports a path to "legal residency" for some immigrants living here.
"The idea that we would deport 11 million illegals from the United States is a fantasy, it's just not going to happen," he said.
Abortion
McMullin pledged to nominate pro-life justices to the Supreme Court, work to defund Planned Parenthood and support the congressional investigation into allegations that Planned Parenthood is trafficking aborted fetal body parts — claims that the organization has denied.
"I think what we saw from Planned Parenthood in those videos was just so terrible," McMullin said. "This really is a test of our humanity."
He added that he sees opportunities to find common ground with pro-choice advocates to find ways to reduce the number of abortions. The U.S. has been led down a "bad path" to unnecessary division on the issue when, in actuality, many on both sides would like to see the abortion rate go down, McMullin explained.
"The fact that most people would like to see less abortions in the United States on either side of the debate is worth a lot, and we need to explore that further," McMullin said.
Taxes
McMullin touted the "Better Way" platform proposed by House Republicans and said he would support "lower taxes and a simplified tax system."
He also pledged to release his tax returns, which Clinton has done but Trump has not.
Faith
McMullin, who served as a Mormon missionary in Brazil, said his faith has a profound impact on his everyday life.
"The more I live my faith, the better person I am, all around," he said. "It's important to me, it's a vital part of my life."
McMullin told TheBlaze that he believes it's time for a "new generation of American leadership" and explained that he wants to help heal the division that characterizes modern-day America.
"[I have] a desire to unify the country in a very real and sincere way," he said.
McMullin also joined the The Glenn Beck Radio Program on TheBlaze Radio Network on Thursday to discuss his candidacy. Listen to that interview here:
—
Follow the author of this story on Twitter and Facebook: