MANCHESTER, N.H. (AP) -- Donald Trump is threatening to take away the campaign press credentials of The New York Times.
Trump is frequently critical of the Times and upped his attacks on the newspaper during a Saturday night rally in Fairfield, Connecticut.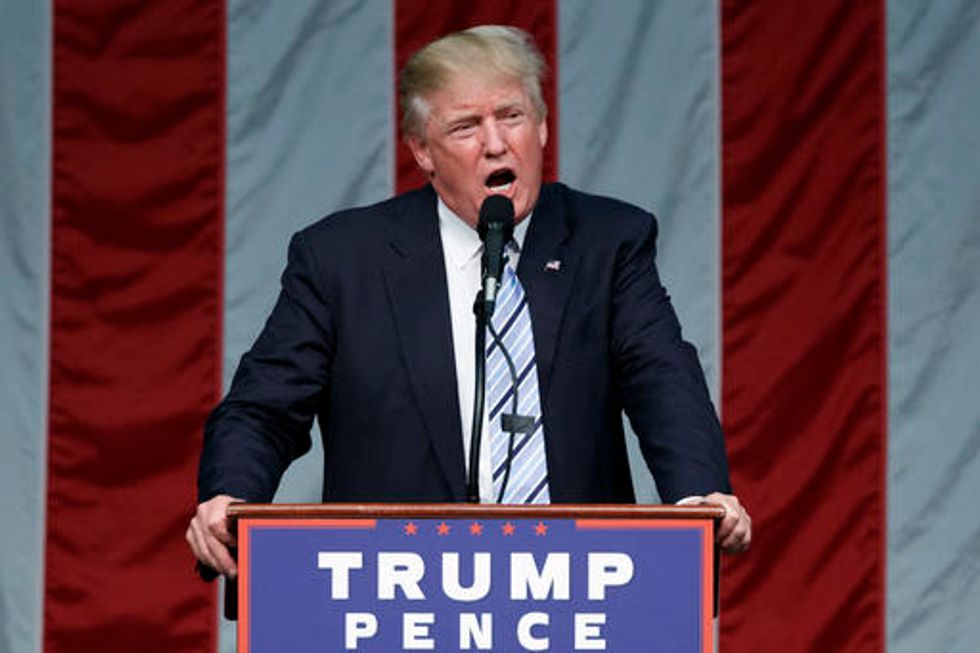 Republican presidential candidate Donald Trump speaks during a campaign rally at Sacred Heart University, Saturday, Aug. 13, in Fairfield, Conn. (AP Photo/Evan Vucci)
Trump denounced the paper's recent coverage of him and said, "Maybe we'll start taking the press credentials away."
Sharp criticism of the media is a staple of Trump rallies. He incited the crowd in Connecticut to jeer the reporters more than a half-dozen times in the first minutes of his rally.
Trump says he's not running against the Democratic nominee he calls "crooked Hillary" but "the crooked media."
--