RIO DE JANEIRO (TheBlaze/AP) — Ibtihaj Muhammad took home a bronze medal Saturday after she and the U.S. women's fencing team defeated Italy 45-30 in Rio.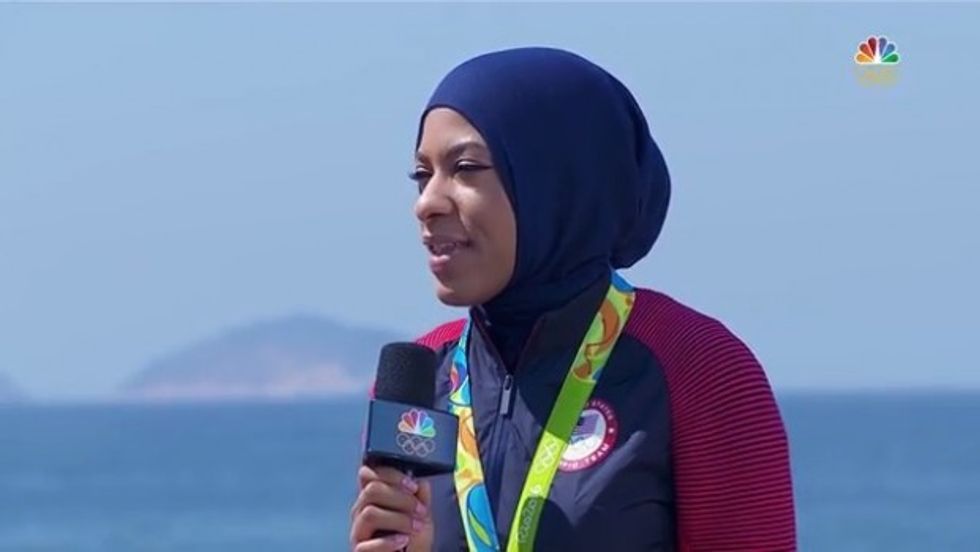 Image source: YouTube / NBC Sports
Muhammad came to the Olympics determined to show the world that Muslim-American women can excel in sports. The New Jersey native became the first U.S. Olympian to wear a hijab during competition earlier this week.
"This is sport. It doesn't matter what hair color you have, or what religion you are. The point is to go out there and be the best athlete you can be," American teammate Dagmara Wozniak said. "We're the best explanation of what American is. A mix of so many different cultures and races, and everything all together."
The attention for the team event was much more focused simply on fencing — and Muhammad reminded folks why she made the Olympic team in the first place.
"This has been a long journey for us," Muhammad said. "To be able to compete at the level that we've worked toward, on the world's biggest stage, the Olympic Games, is truly a blessing for us. ... I'll never forget this moment."
In an interview with NBC Sports Sunday, Muhammad expressed the desire that her story would help to break down harmful "stereotypes and misconceptions" about Muslims that exist in her country.