An independent journalist announced Monday that he will no longer cover the unrest in Milwaukee because of recent incidents involving black people attacking whites.
In a video uploaded to YouTube, freelancer Tim Pool is seen in what appears to be his hotel room explaining the reason for his decision.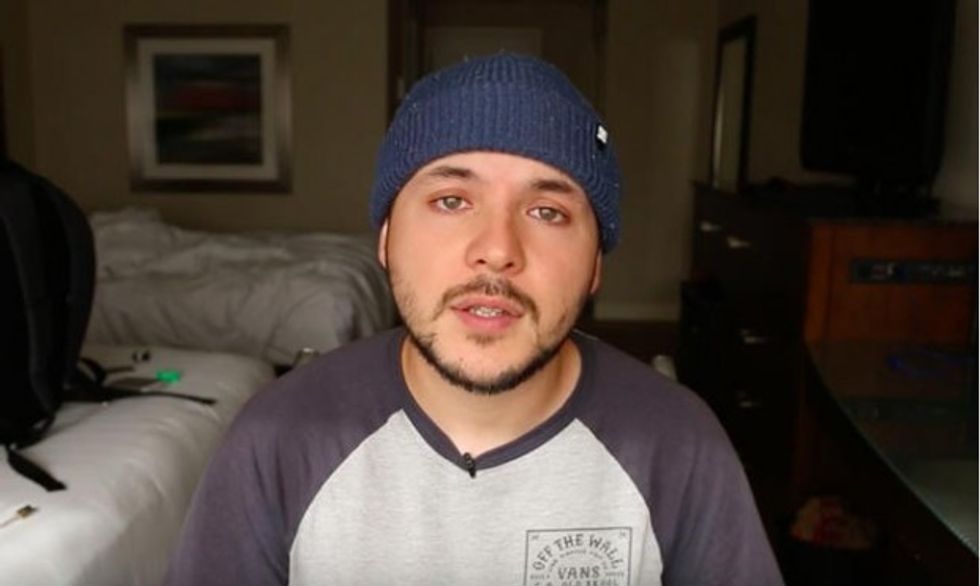 Image source: YouTube
"Upon arriving here, one of the first things we hear is the crowd getting angry and saying, 'What are these white people doing here?'" Pool said.
While that statement alone wasn't enough to cause Pool to pack up his things, other protesters screaming, "F*** white people!" and "White people suck!" did contribute to his decision. Pool cited two specific examples in which he said one reporter was threatened by a protester and "told to leave." Another, he said, was "smacked upside the head" by someone who later encouraged others to "attack" the group of reporters.
But the "red flag," according to Pool, was when he said he saw an "18-year-old white white kid" holding his neck after being shot.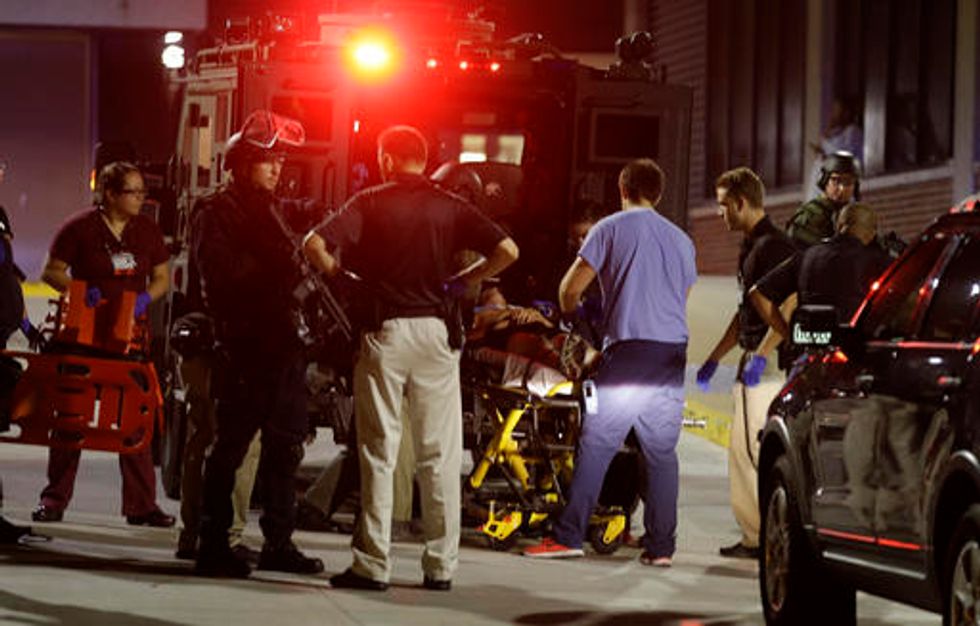 Armed police transport a man to a hospital after he was injured Sunday during unrest in Milwaukee. Shots rang out during the riots that followed a fatal police shooting of an armed black man Saturday. (AP Photo/Jeffrey Phelps)
Pool said in a tweet Sunday night that the situation on the ground was starting to feel "like Ferguson" did two years ago. But this time, he added, "things feel much more heated."
#MilwaukeeUnrest is starting to play out very much like Ferguson did just about two years ago. However, things feel much more heated here.

— Tim Pool (@Timcast) August 15, 2016
Pool later clarified that he is actually not entirely white, but half Korean. Protesters, however, didn't make the distinction.
"I had people on social media actually tell me, 'You look white. You need to leave,'" Pool said, adding that he didn't take any of those comments as threats, but as people who were concerned for his safety.
"I think it's safe to say it's become a particularly dangerous racial issue," he concluded, "and I'm going to be leaving Milwaukee."
—
Follow the author of this story on Twitter and Facebook: