Liz Cheney has won the Republican primary for Wyoming's at-large House seat, the Associated Press reported late Tuesday night.
Cheney, a former State Department aide and the eldest daughter of former Vice President Dick Cheney, fended off seven other challengers in a primary to replace outgoing Republican Rep. Cynthia Lummus, who is vacating the seat Cheney's father once held.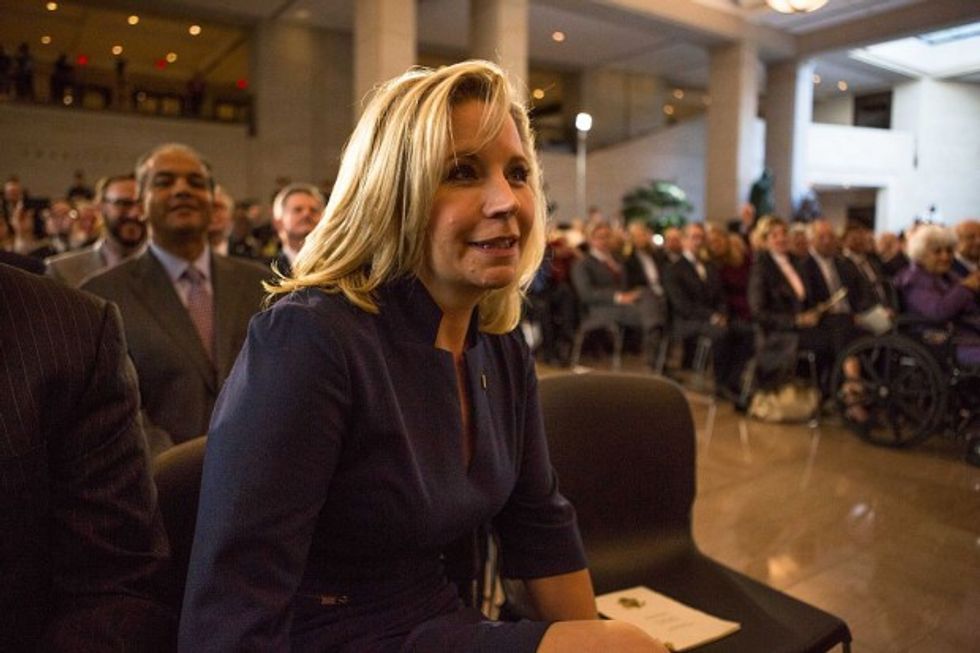 Photo by Keith Lane/Getty Images
This campaign marks Cheney's second attempt at a political career. She briefly ran against Republican Sen. Mike Enzi in 2014. Cheney was strongly criticized for moving to Wyoming shortly before launching the bid, and challenging a largely popular Republican. All this put together led her to end her campaign months ahead of the primary.
But this time, even after Sen. Rand Paul (R-Ky.) endorsed one of her challengers, state Sen. Leland Christensen, Cheney held her ground and is expected to win the November election for the seat.
According to a report from Roll Call, Cheney is considering joining the House Freedom Caucus, should she succeed to Congress in the fall. However, her campaign is largely funded by well-known establishment Republicans who served in both Bush White House administrations.
Cheney is supported, though, by House Freedom Caucus incoming freshman, Indiana Republican Jim Banks, who has donated to the Wyoming candidate's campaign.
While many establishment Republicans have refused to endorse Donald Trump, Cheney has followed in her father's footsteps, voicing support for the GOP nominee. Neither George W. Bush nor George H.W. Bush attended the Republican National Convention last month.
Republicans have held the seat Cheney is campaigning for since 1978.
—
Follow the author of this story on Twitter: