Gawker Media has a new owner: Univision.
The American Spanish TV network has agreed to pay $135 million for the bankrupt news blog, according to a report from technology site Recode. The offer will include all of Gawker Media's seven sites, including the well-known Gawker.com.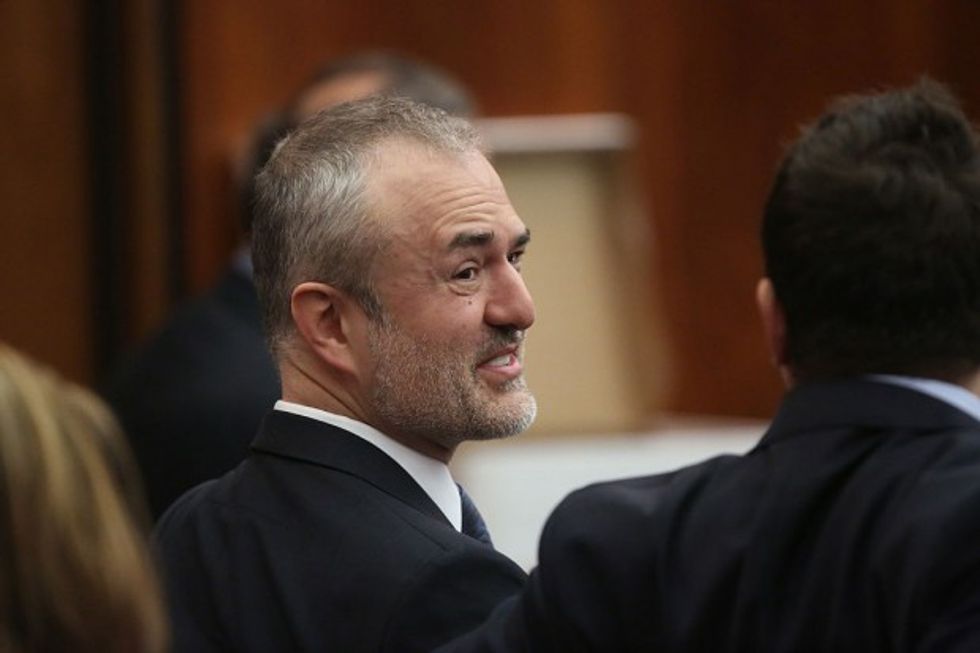 Gawker Media owner Nick Denton (Photo by John Pendygraft-Pool/Getty Images)
The only two bidders were Ziff Davis and Univision. Gawker went bankrupt after professional wrestler and TV personality Hulk Hogan and technology entrepreneur Peter Thiel, who co-founded Paypal, won a $140 million judgement in a case arguing the news site breached their privacy. Ziff Davis originally offered $90 million for the Gawker Media conglomerate.
"Gawker Media Group has agreed this evening to sell our business and popular brands to Univision, one of America's largest media companies that is rapidly assembling the leading digital media group for millennial and multicultural audiences," owner Nick Denton said in a statement. "I am pleased that our employees are protected and will continue their work under new ownership — disentangled from the legal campaign against the company. We could not have picked an acquirer more devoted to vibrant journalism."
Houlihan Lokey banker Mark Patricof, who represented Gawker Media, confirmed the sale price to Recode.
"The outcome exceeded our expectations," he said. "Both parties put in an awful lot of work, and Ziff Davis deserves credit for their effort. But ultimately Univision prevailed, and both sides are happy with the outcome."
However, just because the sale has been agreed upon doesn't mean it will go through any time soon. Before the deal can be finalized, a U.S. bankruptcy judge must sign off on the transaction. Following the finalization, the judgement money will be set aside while Gawker Media appeals the case. The funds will ultimately go to the side that wins.
Univision, known primary for its coverage for Spanish Americans, has been expanding its base. It recently purchased satire site The Onion and The Root, a site geared toward black Americans. It also purchased online news network Fusion, a project originally launched in partnership with Disney.
The New York Times reported Tuesday that Gawker had revenue of $17.8 million this year, through July 21, according to filings in connection with the bankruptcy. That is a big decrease from previous years. In 2015, the company reported $48.7 million in revenue and $43.8 million in 2014.
–
Follow the author of this story on Twitter: