New Hampshire Gov. Maggie Hassan (D) repeatedly refused to tell CNN if she believed Democratic presidential nominee Hillary Clinton is honest.
Hassan, a top surrogate for Clinton in the Granite State and the Democratic challenger to Republican Sen. Kelly Ayotte for the Senate this year, dodged the question three times when asked by CNN's Manu Raju.
"I support Hillary Clinton for the presidency because her experience and her record demonstrates that she's qualified to hold the job," Hassan said at one point.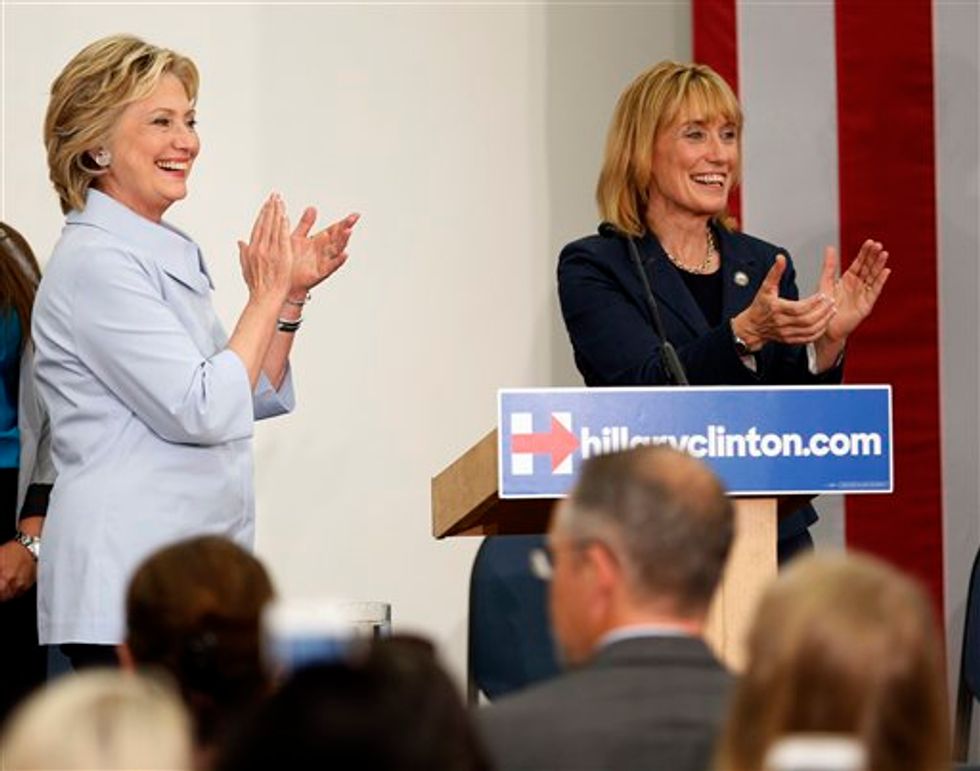 Democratic presidential candidate Hillary Clinton is accompanied by New Hampshire Gov. Maggie Hassan (D). (AP Photo/Jim Cole)
When asked again, Hassan simply said Clinton "has a critical plan among others for making college more affordable."
"I think that she has demonstrated a commitment always to something beyond herself, bigger than herself," she finally said when asked the third time.
Raju noted that Hassan's campaign team did clarify that she does in fact believe Clinton to be honest.
Ayotte's campaign quickly jumped on Hassan's repeated dodge.
"Governor Hassan has consistently refused to answer simple questions and give straight answers to voters about where she stands," Ayotte spokeswoman Liz Johnson said in a statement Tuesday. "This interview is just the latest proof that Hassan will not be an independent voice for New Hampshire, because she is more concerned with staying on script than being upfront with voters."
The governor has a one-point lead over Ayotte, according to Real Clear Politics' aggregated polling data.
—
Follow Kaitlyn Schallhorn (@K_Schallhorn) on Twitter