The Milwaukee police officer who reportedly fatally shot Sylville Smith has become the target of online threats, according to the Milwaukee Journal Sentinel.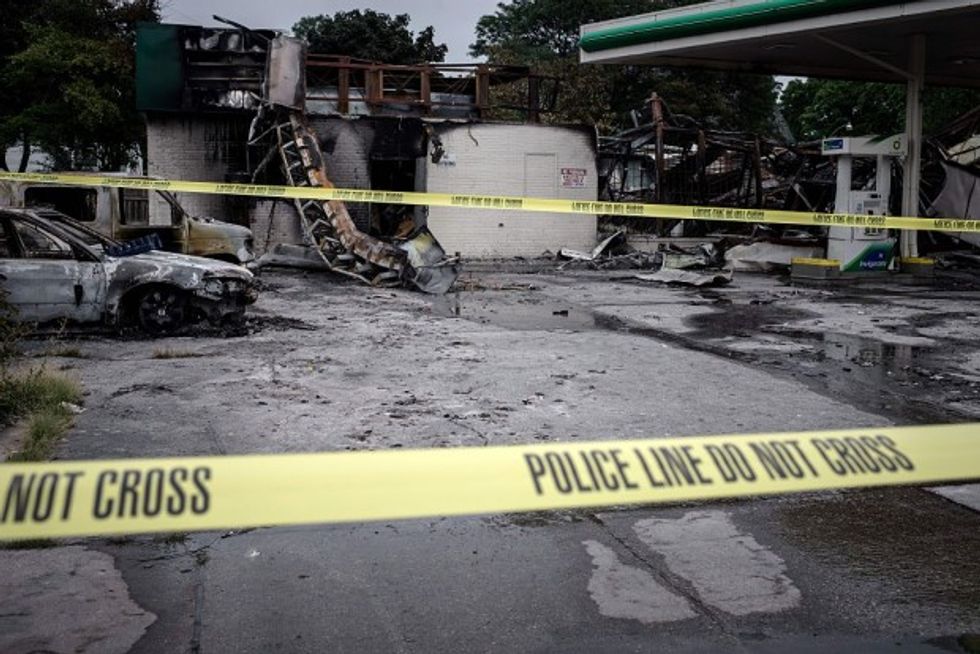 A gas station stands in ruins in Milwaukee, Wisconsin, Monday after police faced off with protesters over the weekend following the shooting death of 23-year-old Sylville Smith, who officials say was armed. (Cengiz Yar/AFP/Getty Images)
The death of Smith, who was black, sparked unrest in the city. Police have said that Smith was armed during the incident.
Police haven't released the name of the officer, but they have revealed that the officer is also black. The Journal Sentinel reports that it has "independently confirmed his identity." According to the Journal Sentinel, the officer's name is Dominique Heaggan, who also goes by Dominique Heaggan-Brown. The paper adds that they have published the officer's name because "his identity already is widely known and readily available."
An image purportedly of Heaggan, 24, was circulated on Facebook.
"Now y'all see his face if he's seen anywhere in the city drop him," one social media user wrote. Another said they wanted a gun in order to "shoot him right in his head."
The Milwaukee Police Department told the Journal Sentinel in a statement that it has "noted a disturbing national trend where users of social media have identified officers involved in uses of deadly force, threatened the officers and their families, and demonized them."
"Locally, we are aware of some general threats against our officers. MPD takes these threats seriously and is investigating," a spokesperson for the department added.
—
Follow the author of this story on Twitter and Facebook: