U.S. Olympic swimmers Gunnar Bentz and Jack Conger were taken off their flight from Brazil by local authorities, the U.S. Olympic Committee said Wednesday night.
The two swimmers, detained at the Rio de Janeiro International Airport while attempting to travel home, were originally cleared by customs, but were ultimately prevented from leaving the country.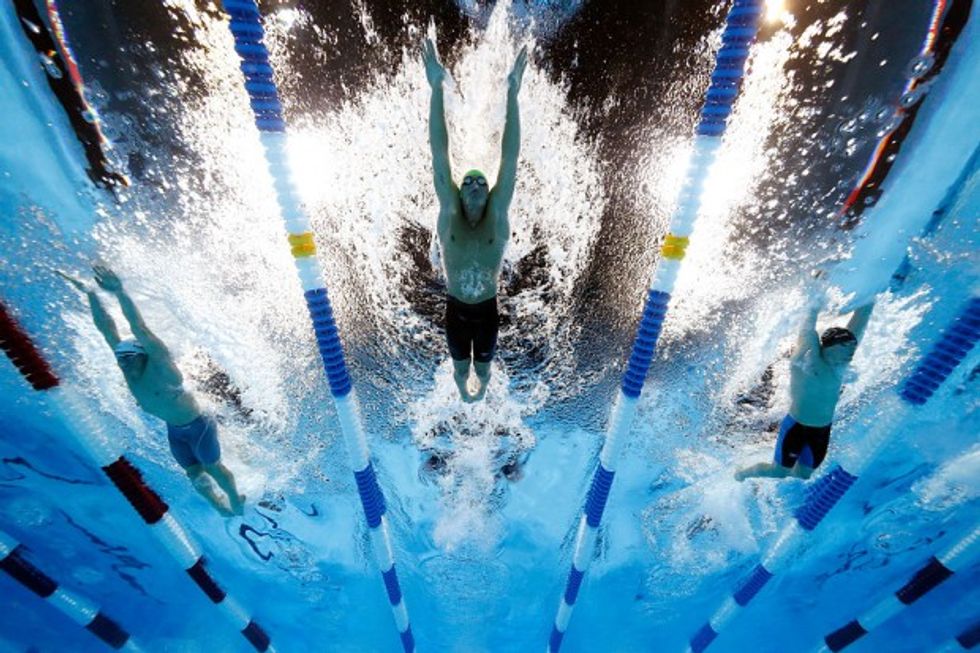 (L-R) Austin Surhoff, Ryan Lochte and Gunnar Bentz of the United States compete in a semi-final heat for the Men's 200 Meter Individual Medley during Day Five of the 2016 U.S. Olympic Team Swimming Trials at CenturyLink Center on June 30, 2016 in Omaha, Nebraska. (Photo by Al Bello/Getty Images)
"We can confirm that Jack Conger and Gunnar Bentz were removed from their flight to the United States by Brazilian authorities," USOC spokesman Patrick Sandusky said in a statement on the matter. "We are gathering further information."
Bentz and Conger were involved in an incident in which fellow U.S. swimmers Ryan Lochte and Jimmy Feigan filed a police report claiming to have been robbed at gunpoint. The allegation sparked concerns about security, but Brazilian authorities have found little evidence to support Lochte's claim.
Both Bentz and Conger were called by local police to testify about the alleged robbery, but did not show up, according to a report from Brazilian newspaper O Globo. Authorities searched for the swimmers at the Olympic village, but were unable to find them.
Lochte and Fiegan were ordered Wednesday morning by a Brazilian judge to surrender their passports as part of an investigation into the supposed robbery, but Lochte was already back in the United States.
Lochte's father, Steve, said earlier Wednesday that his son called him Tuesday to say he was back in the U.S. He said the 32-year-old athlete was going to pick up his car and purchase a new wallet to replace the one he said was stolen during the alleged robbery.
Reuters also reported Feigan was detained in Brazil by authorities.
—
Follow the author of this story on Twitter: