Despite the fact that federal law required Democratic presidential hopeful Bernie Sanders to disclose his personal finances by May, the Vermont senator never did so.
Sanders was able to circumvent disclosing his personal finance records by filing for multiple extensions, the Center for Public Integrity reported Thursday. And now that he is no longer a presidential contender, he no longer needs to submit his finances.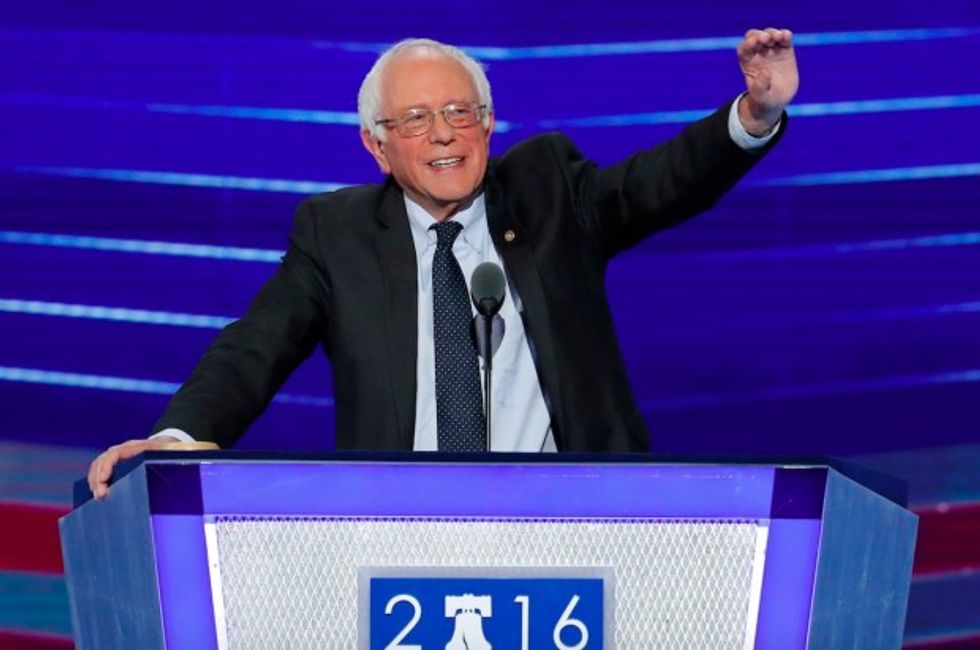 Former Democratic presidential candidate Sen. Bernie Sanders (Vt.) waves to delegates before speaking during the first day of the Democratic National Convention in Philadelphia on July 25. (AP Photo/J. Scott Applewhite)
Sanders first asked for — and was granted — a 45-day extension in May due to his "current campaign schedule." On June 30, his lawyer requested a second 45-day extension, this time citing Sanders' "current campaign schedule and officeholder duties."
Since former Secretary of State Hillary Clinton officially accepted the Democratic presidential nomination at the convention last month, Sanders is technically no longer required to disclose his finances. And his campaign spokesman has confirmed that he has no plans to do so.
"We were told that since the senator no longer is a candidate there was no requirement to file," spokesman Michael Briggs told CPI.
Briggs maintained that Sanders' personal finance disclosure would have looked much like the ones that he's filed in the past for the Senate. He will have to file a new disclosure form next year that will reveal his finances for 2016.
"There's a couple decades' worth of congressional financial disclosure reports that show pretty much the same thing from year to year," Briggs said.
FEC spokesman Christian Hilland confirmed to CPI that Sanders did not submit his personal finance disclosure and is no longer required to do so.
CPI pointed out the irony of Sanders' ability to avoid disclosing his personal finances. As a presidential contender on a national stage, Sanders was able to call for campaign finance reform, lobby for more government transparency and criticize Clinton for not releasing transcripts of the paid speeches she once gave to Wall Street.  
"It's disappointing that a candidate who spent so much time talking about political reform ... and was critical of Hillary Clinton's personal finances, chose not to let us know anything about his own," Richard Skinner, a policy analyst for the Sunlight Foundation, told CPI.
Both Clinton and Republican presidential nominee Donald Trump disclosed their own personal finances without an extension.
—
Follow Kaitlyn Schallhorn (@K_Schallhorn) on Twitter