U.S. State Department admitted on Thursday that the $400 million cash payment to Iran earlier this year was contingent on the American prisoners' release, the Associated Press reported.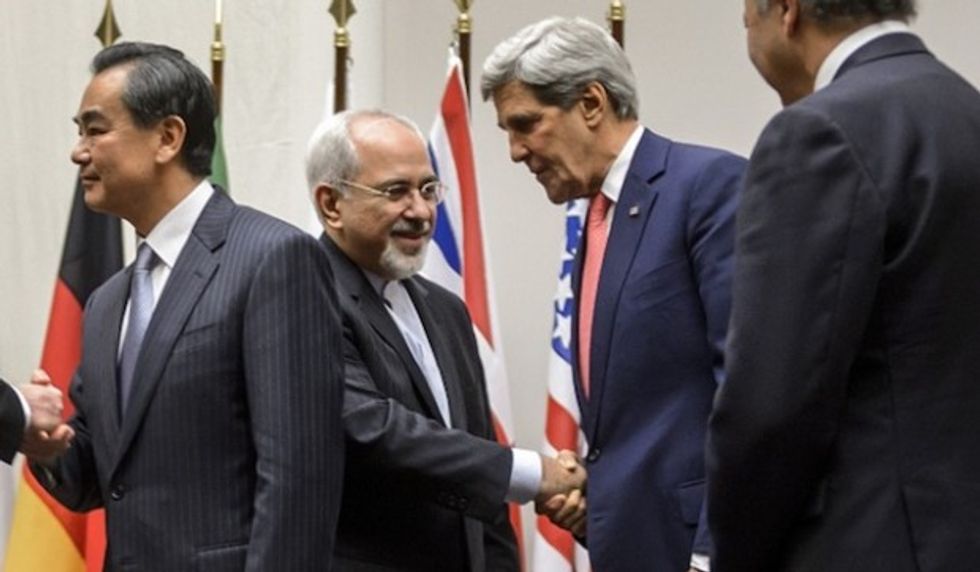 Iranian Foreign Minister Mohammad Javad Zarif (2nd L) shakes hands with US Secretary of State John Kerry next to Chinese Foreign Minister Wang Yi (far L) and French Foreign Minister Laurent Fabius (far R) after a statement on early November 24, 2013 in Geneva. (Photo credit should read FABRICE COFFRINI/AFP/Getty Images)
It's the first time the Obama administration has publicly admitted the cash payment was at all connected to the controversial prisoner swap.
Both events occurred Jan. 17.
State Department spokesman John Kirby said the U.S. withheld delivery of cash to Iran as leverage until all of the U.S. citizens had departed the country, according to the AP. He claimed the payment and prisoner release were still separate transactions.
President Barack Obama previously said the payments to Iran were announced publicly and reiterated that the U.S. does not pay "ransom" for hostages.
The Associated Press contributed to this report.
---