A Texas seventh-grade teacher was in line at her local Wal-Mart buying school supplies for her students when the man behind her in line did something she will not soon forget.
Sabrina Drude was waiting to pay for several spiral notebooks for her students at Scobee Middle School in San Antonio. That's when a man who was also waiting in line behind Drude offered to pay her bill. KENS-TV identified the good samaritan as Lester Brown.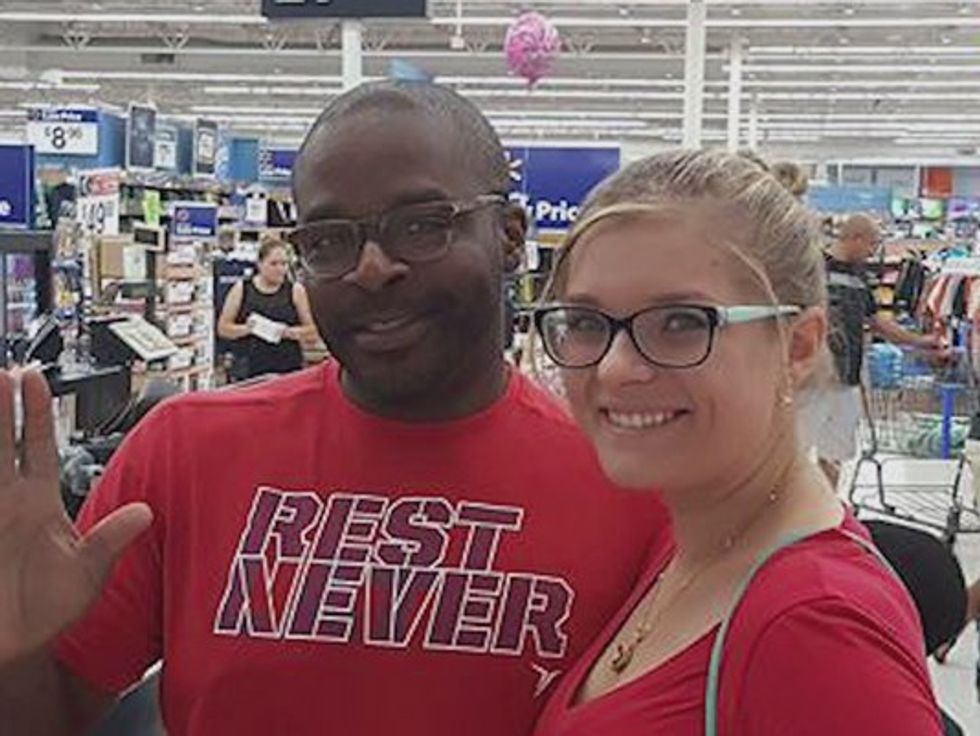 Lester Brown and Sabrina Drude (Image source: KENS-TV)
"It was the right thing to do. It's what God said to do, and it's that simple," Brown said, adding that once he paid it, Drude "started to cry."
Brown said he remembered he had stashed away a $100 bill, which he intended to use to respond to someone in need. So when he saw that Drude's bill came out to around $97, he knew this was the moment.
"You want people to live better, love thy neighbor. Love thy neighbor means do your part," Brown told KENS.
"I challenge you, whatever it is you can afford, to volunteer at a school, help a family," he added.
Brown is a pastor and re-entry specialist for the Texas Juvenile Justice Department. He also is the father of five children.
—
Follow the author of this story on Twitter and Facebook: