An Arizona man says he lost more than 300 pounds by walking back and forth to his local Walmart each time he wanted a meal, according to ABC News.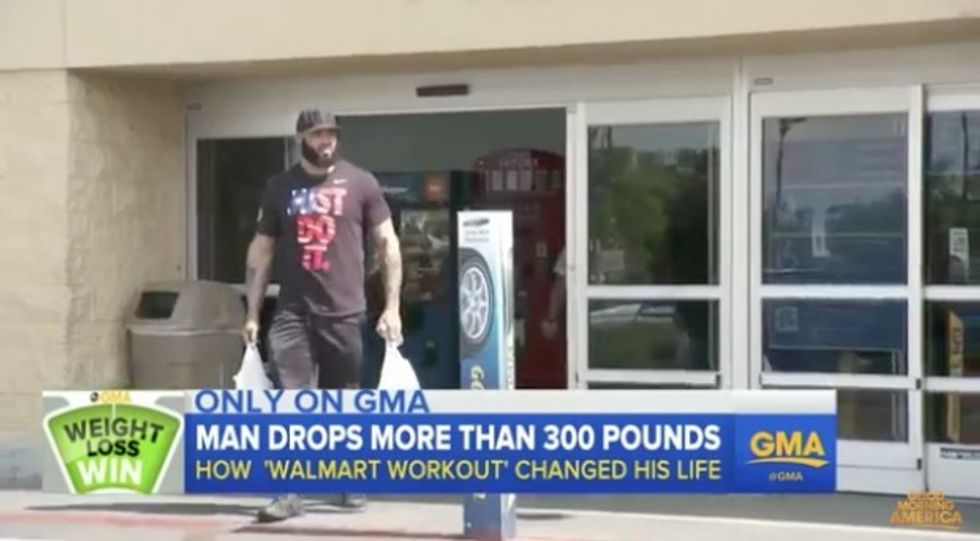 Image source: YouTube
Pasquale "Pat" Brocco, 31, said he made a commitment to change his lifestyle three years ago when his doctor cautioned him that his weight of 605 pounds -- in addition to his high blood pressure and high cholesterol -- jeopardized his life.
Brocco told ABC News that he went home from that appointment and looked at himself in the mirror.
"My stomach was down to my thighs. My chest was hanging down here," he said. "I was disgusted."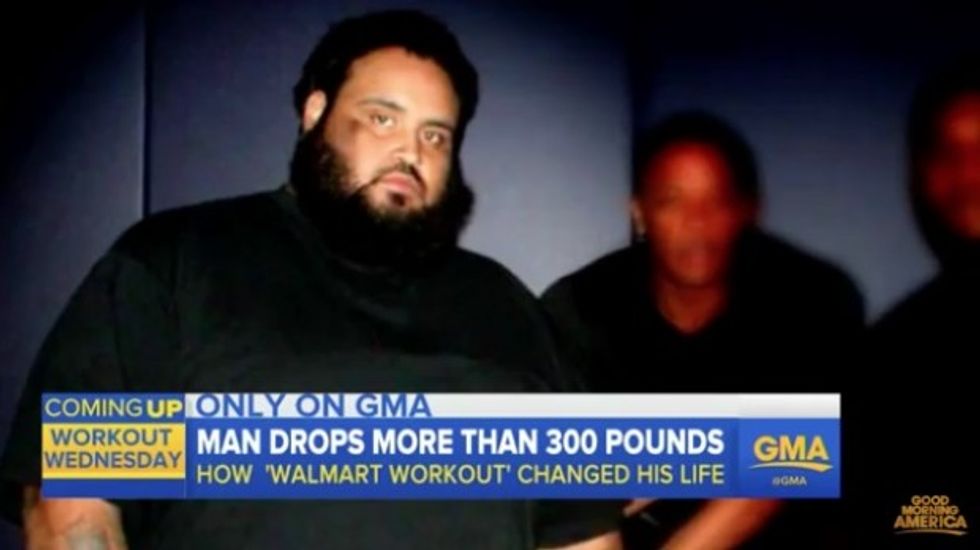 Image source: YouTube
He decided that each time he wanted to eat, he would walk the 1 mile to Walmart and then back home to eat. He lost 200 pounds in under two years.
"You walk to Walmart three times a day, and you end up walking 6 miles," he said. "It's amazing because I never walked 6 miles in my life, and I was doing it every day."
Brocco also significantly changed his diet, cutting his daily calorie intake from about 11,200 calories per day to about about 2,250 calories per day. He incorporataed more vegetables and lean meats into his diet.
"Once I figured out dairy was my downfall, I took it out of my diet, and instantly I started losing weight again," he said.
Once he began to lose weight, he began going to the gym.
"I mean, at 600 pounds, I couldn't even go to the gym," Brocco said. "I didn't fit on the machines."
He said his friends have stopped calling him "Fat Pat" in favor of "Possible Pat." He hopes his 1-year-old son learns from his example.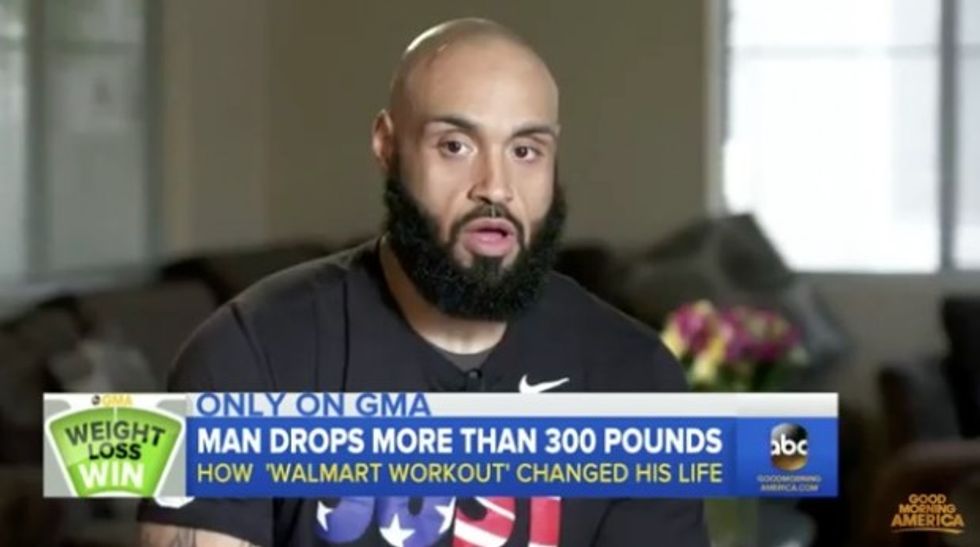 Image source: YouTube
"I'm setting an example for my son so he can be 'Possible Pat' too," Brocco said.
Brocco lost so much weight that he recently had to have 30 pounds of excess skin removed by a plastic surgeon.
—
Follow the author of this story on Twitter and Facebook: