Sam Kendricks isn't just a medal-winning pole vaulter for Team USA, he's also a second lieutenant in the Army Reserve, serving with the 655th Transportation Company in Millington, Tennessee.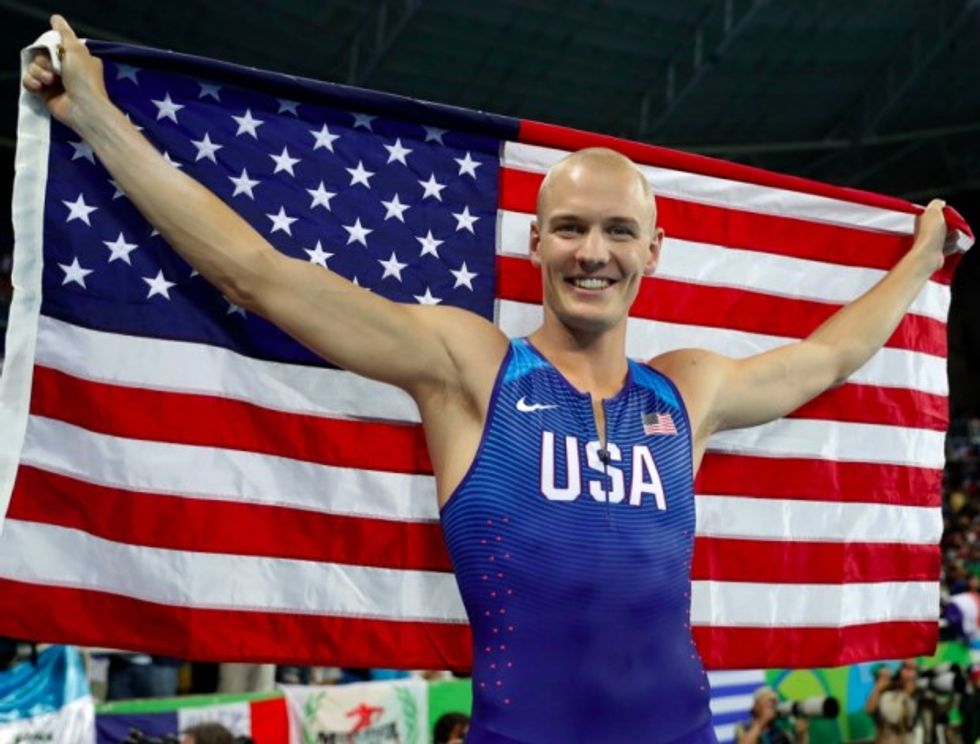 United States' Sam Kendricks poses with the U.S. flag Tuesday after winning the bronze medal in the men's pole vault at the 2016 Summer Olympics in Rio de Janeiro. (AP Photo/Matt Dunham)
So it likely comes as no surprise that as Kendricks was right in the middle of a practice run during qualifications last Saturday, something caused him to stop as he neared the bar and landing pad.
It was the sound of "The Star-Spangled Banner" over the loudspeakers.
Upon hearing his country's national anthem, Kendricks stopped his run, dropped his pole and stood at attention.
He eventually took home the bronze in Rio, halting a dozen-year drought of no medals for the U.S. in the pole vault. Here's what the native Mississippian had to say about standing on the podium:
They say back home, and jokingly in track circles, that if you win a medal it will change your life. I think your life is changed on the way to that medal, honestly. With all the journeys and sacrifices that you make, all the training that you do, and the people you leave at home to watch. That is what is really the value of the (medal). I'm glad I have something tangible to bring home and show for it. I know that everybody in Oxford will love to see it. But the journey, like my coach says, is the goal. Not necessarily the medals. And it's very fun to come and compete, but not necessarily the end of all things.
(H/T: Young Conservatives)