Two days after shaking up his campaign staff, Republican nominee Donald Trump accepted former campaign manager Paul Manafort's resignation.
With 80 days to go until the November general election, Manafort's resignation formalizes the moves earlier this week to shift him out of the spotlight.
He recently came under fire for his reported ties to former Ukrainian Prime Minister Victor Yanukovich, and on Wednesday stepped back to the role of chairman and chief strategist.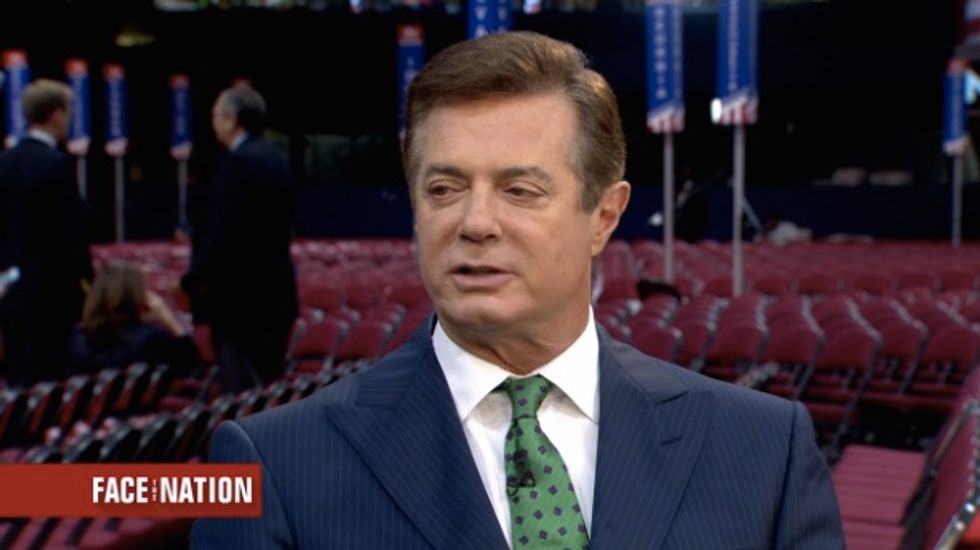 Image source: CBS/"Face the Nation"
But today, Manafort and the Trump campaign parted ways.
"This morning Paul Manafort offered, and I accepted, his resignation from the campaign," Trump himself said in a statement Friday morning. "I am very appreciative for his great work in helping to get us where we are today, and in particular his work guiding us through the delegate and convention process. Paul is a true professional and I wish him the greatest success."
Stephen Bannon, the executive chairman of Breitbart News, was appointed as the campaign's chief executive on Wednesday, and pollster Kellyanne Conway was appointed campaign manager.
—
Follow the author of this story on Twitter and Facebook:
[facebook //www.facebook.com/plugins/like.php?href=