Two days before he allegedly murdered his roommate, an Arizona man posted an ominous tweet, according to KSAZ-TV.
Gilbert, Arizona, police say Zachary Penton, 21, admitted to fatally shooting his roommate, Daniel Garofalo, 41, during a fight Aug. 21, the station reported.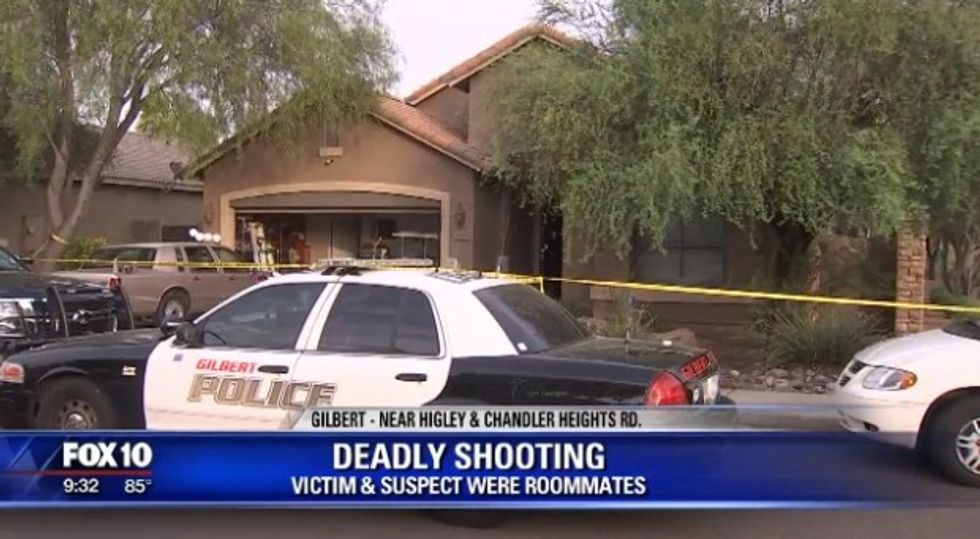 Image source: KSAZ-TV
Prior to the altercation, Penton allegedly tweeted messages threatening his roommates.
I need to move out of my place before I viciously murder my roommates

— Zac☭ (@Zac_Penton) August 20, 2016
According to KNXV‑TV, Gilbert police have not confirmed that the account belongs to Penton, but they "are looking into the possibility."
—
Follow the author of this story on Twitter and Facebook: