Matt Knight was mowing his lawn in Spokane, Washington, last week when he said he heard screaming from across the street.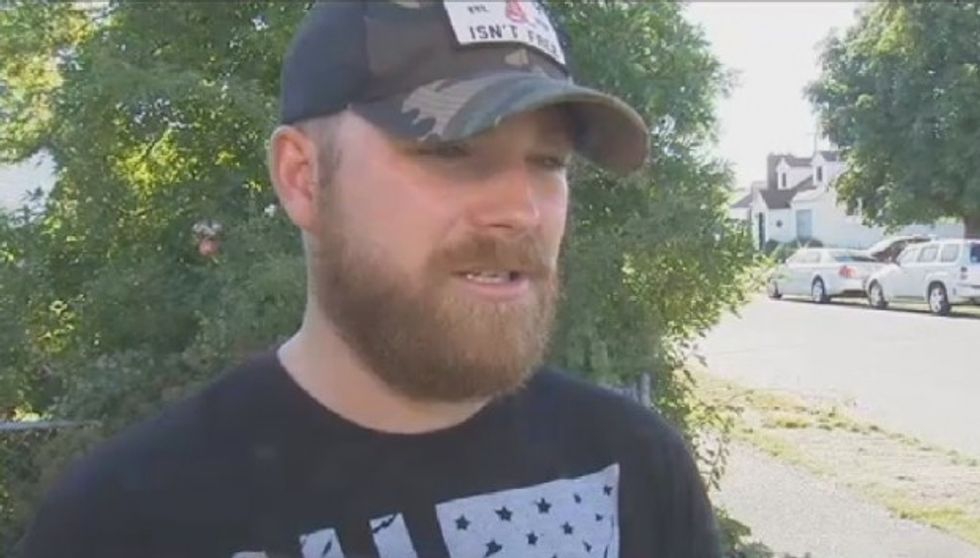 Matt Knight (Image source: KHQ-TV)
When he went to investigate and got to the front of the house, he was compelled to take a photograph: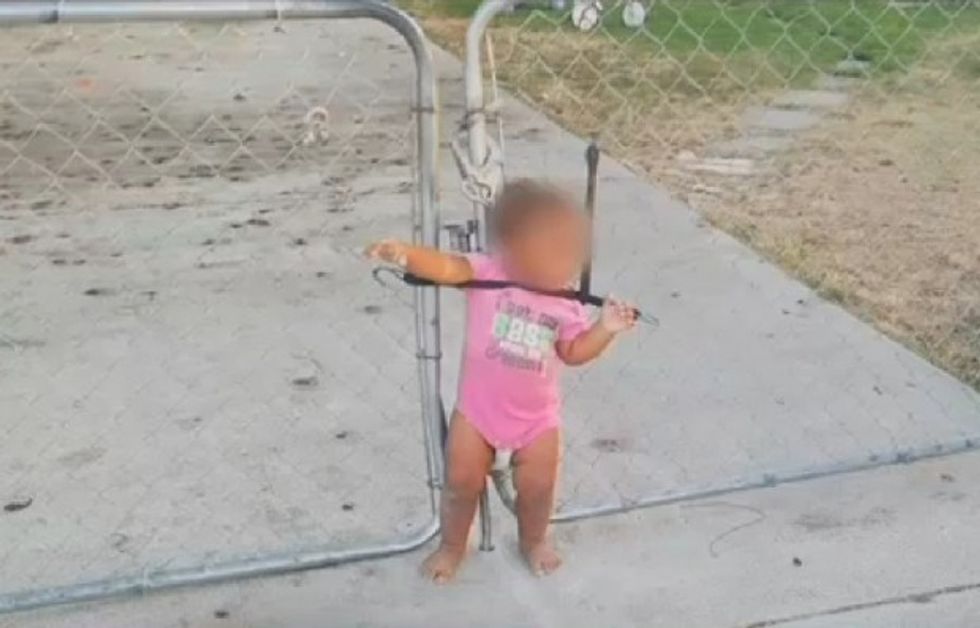 Image source: KHQ-TV
"I walked over there and the kid, like the photo you saw, was strapped or caught up in some of the bungee strap to the fence," Knight told KHQ-TV, adding that the "strap or bungee cord was pretty much at neck level. She was up on her feet, but she was kind of struggling around her neck."
Knight freed the toddler, called police and yelled for someone to come out of the house. Knight told KHQ that he took the photo because he wanted "evidence versus a bunch of hearsay" given "the previous things that had happened" at the house.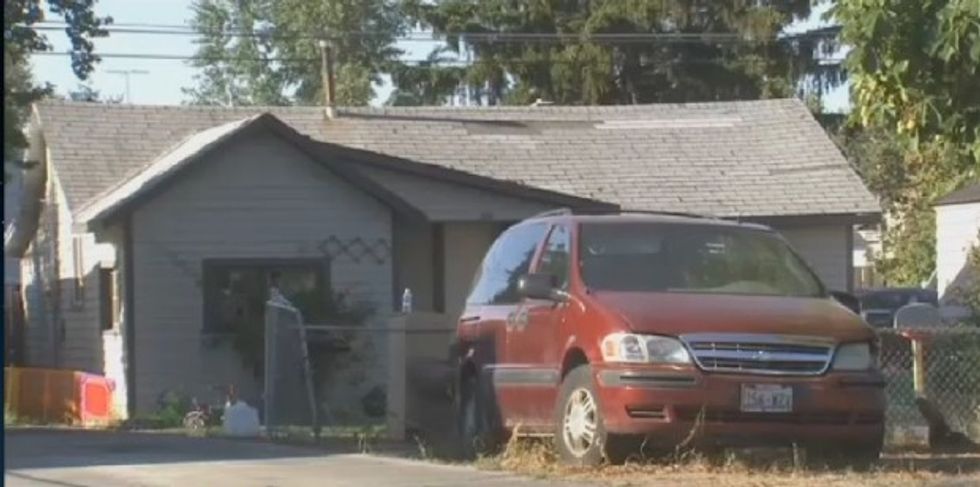 Image source: KHQ-TV
Wednesday's incident was the third time police have responded to the residence in the last month, KHQ reported. In the first two incidents, children were found unattended in the street.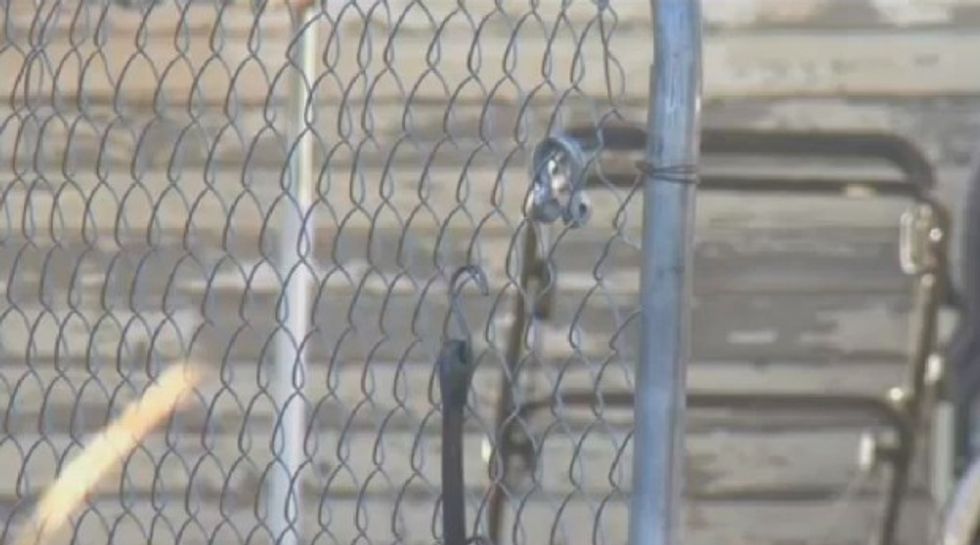 Image source: KHQ-TV
But a woman who claimed to be the mother of the toddler later told the station that the photo actually shows the child getting tangled in the cords. The woman wouldn't clarify why the toddler was outside unattended and wouldn't talk on camera, KHQ reported.
When the station contacted the state Department of Health Services, officials there said they can't comment on specific cases except when a child dies or nearly dies, KHQ reported, adding that a child is only immediately removed from a home if they are in imminent danger.
This story has been updated.
(H/T: Daily Mail)