NEW YORK (TheBlaze/AP) -- Speedo is the first major company to drop its sponsorship of swimmer Ryan Lochte.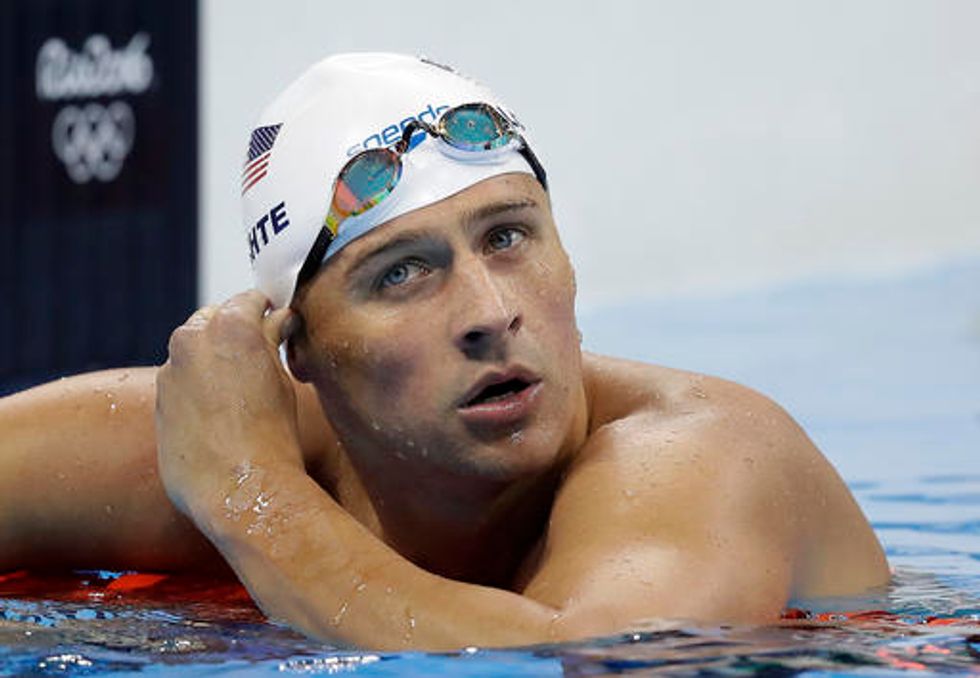 United States' Ryan Lochte checks his time in a men's 4x200-meter freestyle heat during the swimming competitions at the 2016 Summer Olympics, Tuesday, Aug. 9, 2016, in Rio de Janeiro, Brazil. (AP Photo/Michael Sohn)
The swimsuit maker owned by PVH in New York says that it doesn't condone behavior that is counter to its values.
The official response regarding our sponsorship of Ryan Lochte. pic.twitter.com/0DdP2RyceD

— Speedo USA (@SpeedoUSA) August 22, 2016
"Speedo USA today announces the decision to end its sponsorship of Ryan Lochte," a statement from Speedo reads, in part.
"While we have enjoyed a winning relationship with Ryan for over a decade and he has been an important member of the Speedo team, we cannot condone behavior that is counter the values this brand has long stood for," it adds.
Lochte fabricated a tale that he was robbed at gunpoint in Rio de Janeiro during the Olympics. He later apologized.
Speedo says it is donating $50,000 from Lochte's sponsorship fee to the global charity Save the Children for children in Brazil.
—
Follow the author of this story on Twitter and Facebook: