A culture of political correctness among the management of British prisons has allowed Islamic extremism to spread among inmates, according to a government report.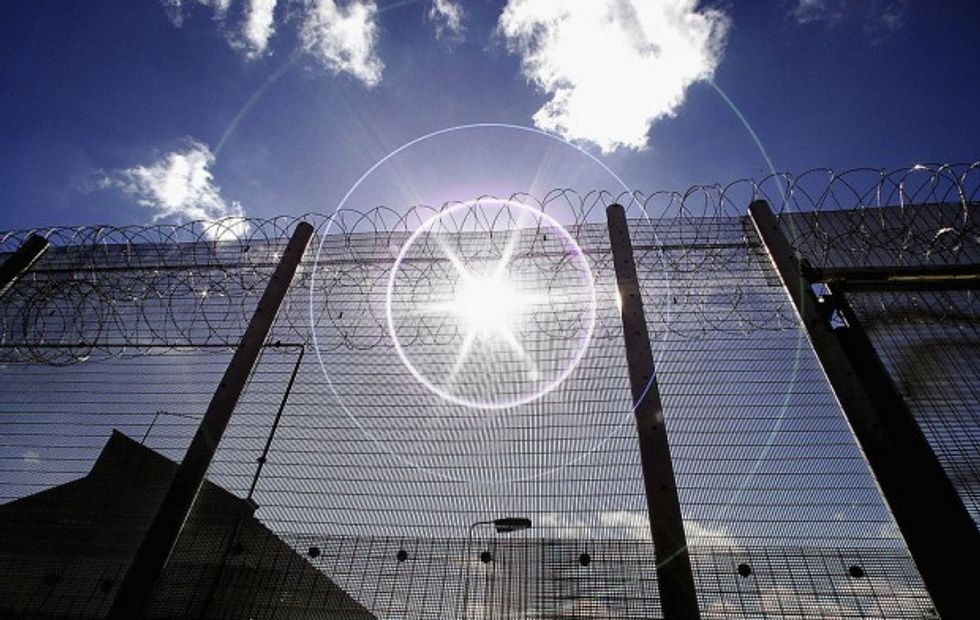 The sun shines through high security fencing surrounding Norwich Prison in Norwich, England. (Peter Macdiarmid/Getty Images)
A report by Britain's Ministry of Justice revealed that prisoners "[exploit] staff fear of being labelled racist" and circulate "books and educational materials promoting extremist literature."
"The review recorded a lack of confidence and consistency in challenging unacceptable extremist behaviour and views," the report stated. "The review concluded that cultural sensitivity among [National Offender Management Service] staff towards Muslim prisoners has extended beyond the basic requirements of faith observance and could inhibit the effective confrontation of extremist views." It even found that some radicalized inmates work to intimidate prison Imams.
The report also said that prisoners are sometimes "unsupervised" when they demand staff leave during their worship services, and communications between inmates and the outside world often go unread by prison staff.
"The review recommends swift and clear direction is provided for all staff on this matter, and robust leadership to ensure prisoners can safely practise the Muslim faith in prisons at the same time as the [Islamist Extremism] threat is effectively confronted," the report said.
The Telegraph reported that following the report's publication, the British government announced that inmates who promote terror and violence will be isolated in high-security "prisons within prisons" to prevent the spread of extremism.
(H/T: Heat Street)
—
Follow the author of this story on Twitter and Facebook: