During her concert Friday, Miranda Lambert began to sing her emotional ballad, "The House That Built Me."
Then something the country star noticed near the Hartford, Connecticut, stage made her stop the song and begin to cry.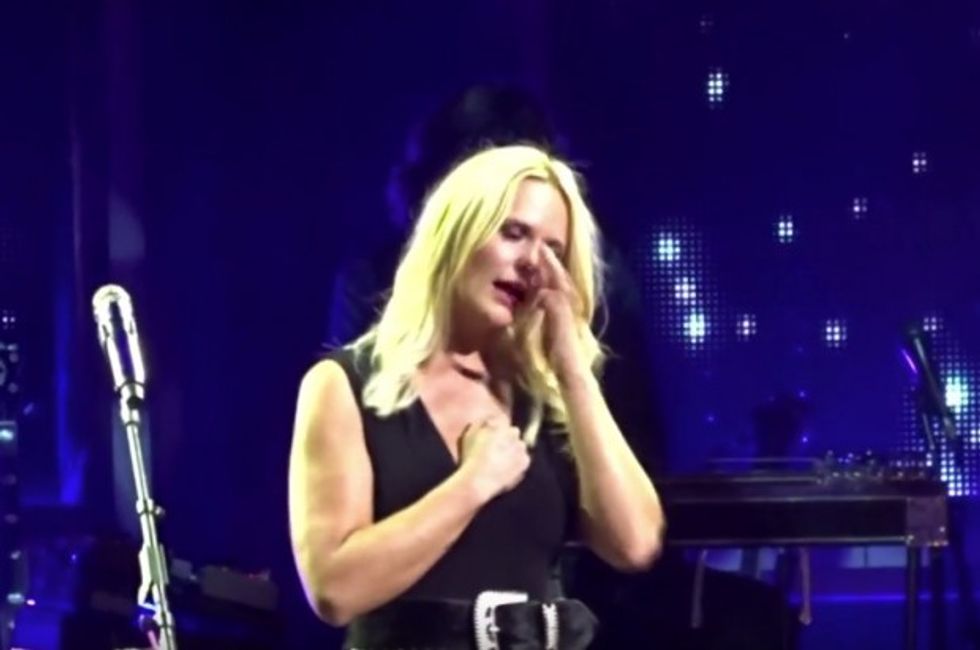 Image source: YouTube
No doubt Lambert has eyed plenty of signs at her shows over the years, but this one she just had to share with her audience.
It was from a soldier.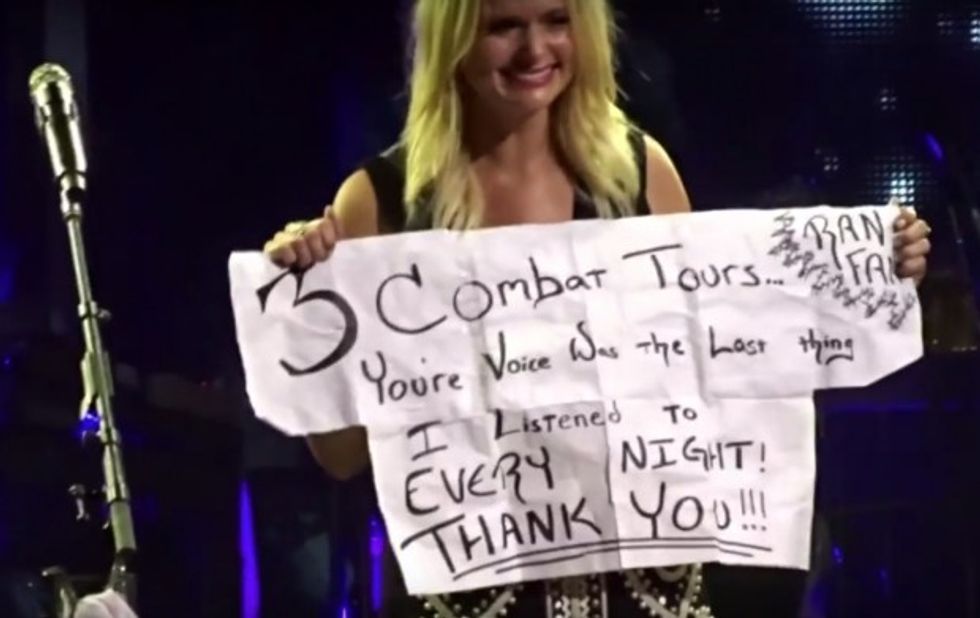 Image source: YouTube
It read: "3 combat tours... you're [sic] voice was the last thing I heard EVERY NIGHT! THANK YOU!!!"
Lambert appeared quite overcome, drying her tears and letting the crowd help her finish the song.
And video cameras apparently caught the soldier in his seat also crying.
Feel free to join in: