BATON ROUGE, La. (AP) — President Barack Obama will meet with the family of the black man whose death last month in a police shooting sparked protests and mass arrests.
Obama planned to meet with Alton Sterling's relatives at the airport in Baton Rouge before returning to Washington on Tuesday afternoon. Obama is in Louisiana to tour flood damage and meet with affected residents and local officials.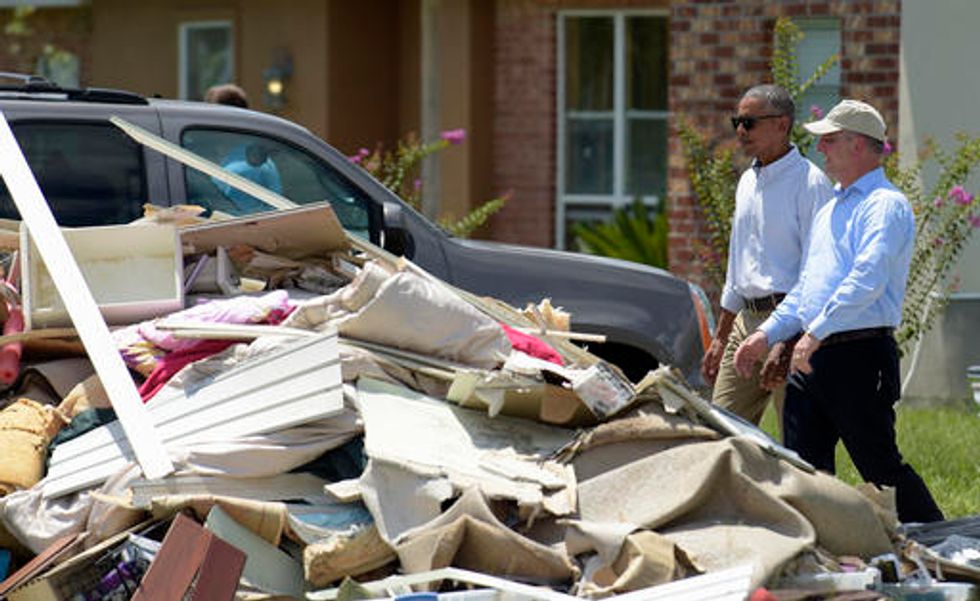 President Barack Obama tours Castle Place, a flood-damaged area of Baton Rouge, La., with Louisiana Gov. John Bel Edwards, Tuesday, Aug. 23, 2016. Obama is making his first visit to flood-ravaged southern Louisiana as he attempts to assure the many thousands who have suffered damage to their homes, schools and businesses that his administration has made their recovery a priority. (AP Photo/Susan Walsh)
The White House says Obama will also meet with the families of officers killed or injured nearly two weeks later by a gunman, apparently in response to Sterling's killing.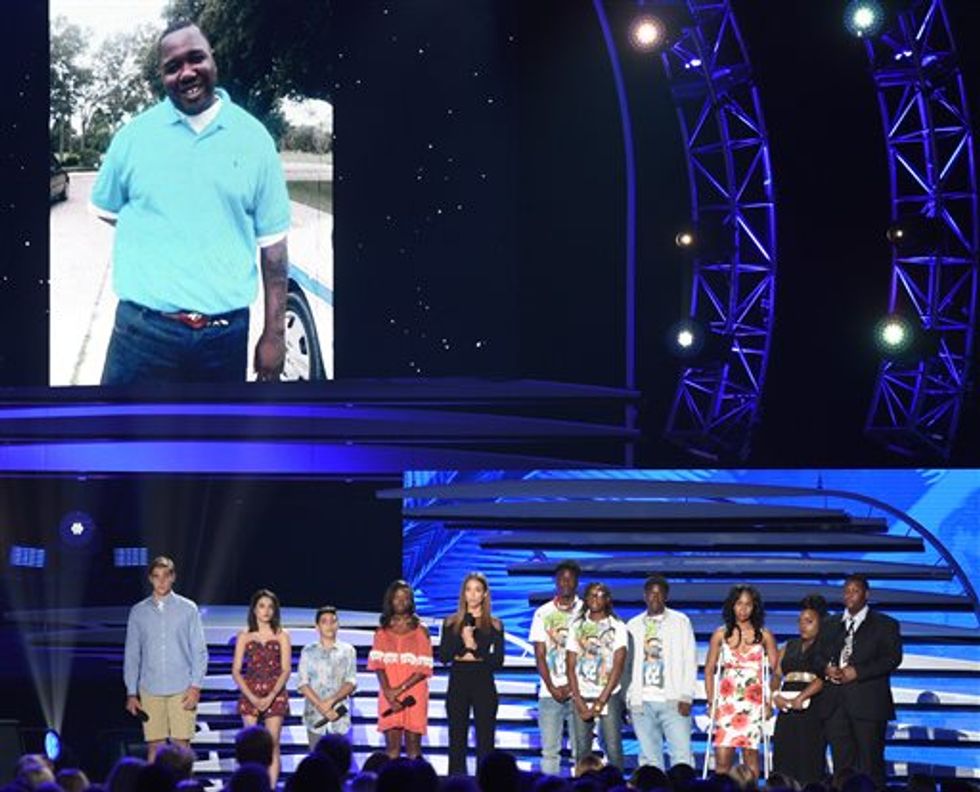 Jessica Alba, with families of victims of gun violence, speaks while a picture of Alton Sterling appears on screen at the Teen Choice Awards at the Forum on Sunday, July 31, 2016, in Inglewood, Calif. (Photo by Chris Pizzello/Invision/AP)
Obama was criticized for not visiting Baton Rouge after those two incidents. He later went to Dallas instead to eulogize five police officers killed in another attack targeting law enforcement.
—