After a ruling in a Massachusetts court saw an 18-year-old former high school athlete avoid jail time after being accused of sexually assaulting two 18-year-old girls while they were asleep, Dan Abrams and Nancy Grace clashed on ABC's "Good Morning America" during legal analysis of the outcome.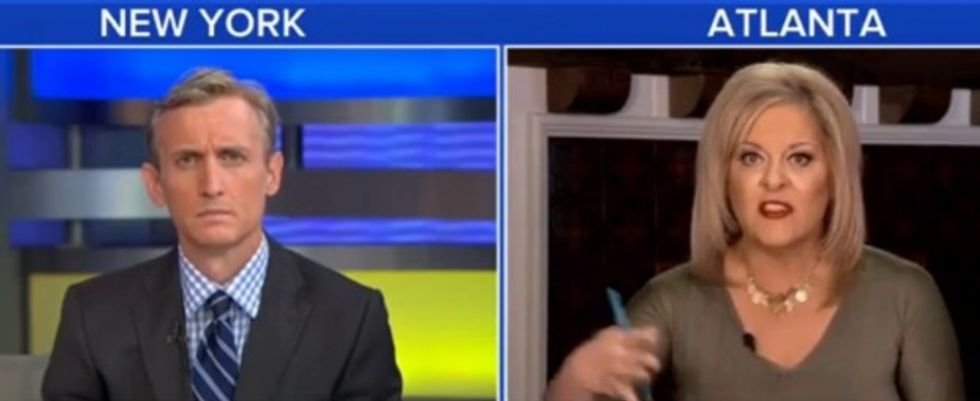 Image source: YouTube
David Becker — who played soccer, volleyball and basketball at East Longmeadow High School in Massachusetts — was charged with rape and indecent assault and battery on a person over 14 stemming from an alcohol-fueled party in April but pleaded guilty last week to indecent assault and battery. Becker was sentenced to two years of probation with the possibility charges will be dismissed.
Becker's case was continued without a finding for two years by Palmer District Court Judge Thomas Estes, which means if Becker successfully completes a two-year probationary period, the charges will be dismissed and he won't have to register as a sex offender. Terms of the probationary period include that he stay drug- and alcohol-free, submit to an evaluation for sex offender treatment and have no contact with the victims. If he violates probation, he could face more than two years in prison.
As of Thursday afternoon, nearly 17,000 signatures are on a petition calling for Estes' removal from the bench over his ruling.
"No question this is a lenient decision," Abrams remarked. "This guy should be incredibly appreciative. I mean, this is a lucky, lucky young man that he is not serving time based on this crime. With that said, I think the fact that one of the victims said that she thought he should get probation was very helpful to him in this case."
Grace focused on a different angle:
The reality is the judge went a step further. He says, "Well, if you don't drink, and you don't do drugs, and you don't contact the victims in two years, the whole thing will be dismissed." It's like it never happened. And Dan is right about something. He said that one of the victims said, "Well, I don't want him to go to jail." You know what? I get it. She is feeling guilty like it's her fault this happened to her. And I can't tell you how much that upsets me. I've dealt with so many rape victims ... no, it's not her fault.
Grace then said the case should have gone to trial, but Abrams shot back, noting that if that happened and Becker was found not guilty, then nothing happens to him. When Grace said, "Then you did your best," Abrams argued back, saying, "Maybe that's not good enough!"
Abrams soon addressed comparisons between this case and that of Brock Turner, who was given six months in jail after a sexual assault conviction, and said the outcome of the Turner case was "even worse" than Becker's case.
"I don't know," Grace remarked, "Is one rape worse than any other rape?"
Abrams, his voice raised, replied that there are different charges for different offenses.
He later clarified on Twitter than his overall analysis wasn't a defense of Becker and the judge:
Seems some misinterpreting our debate @gma. I think beckers sentence too lenient, fair to criticize judge. Just explaining why it happened.
— Dan Abrams (@danabrams) August 25, 2016 The Associated Press contributed to this story.
(H/T: LawNewz)