Steve Bannon, Donald Trump's new campaign CEO, was charged with misdemeanor domestic violence, battery and dissuading a witness following an incident in the mid-1990s, according to a new report from Politico.
According to the findings, Mary Louise Piccard, Bannon's wife at the time, told Santa Monica, Calif., police that he pulled at her neck and wrist during a heated argument about finances. The police report shows the officer saw marks on her neck and wrist corroborating her account.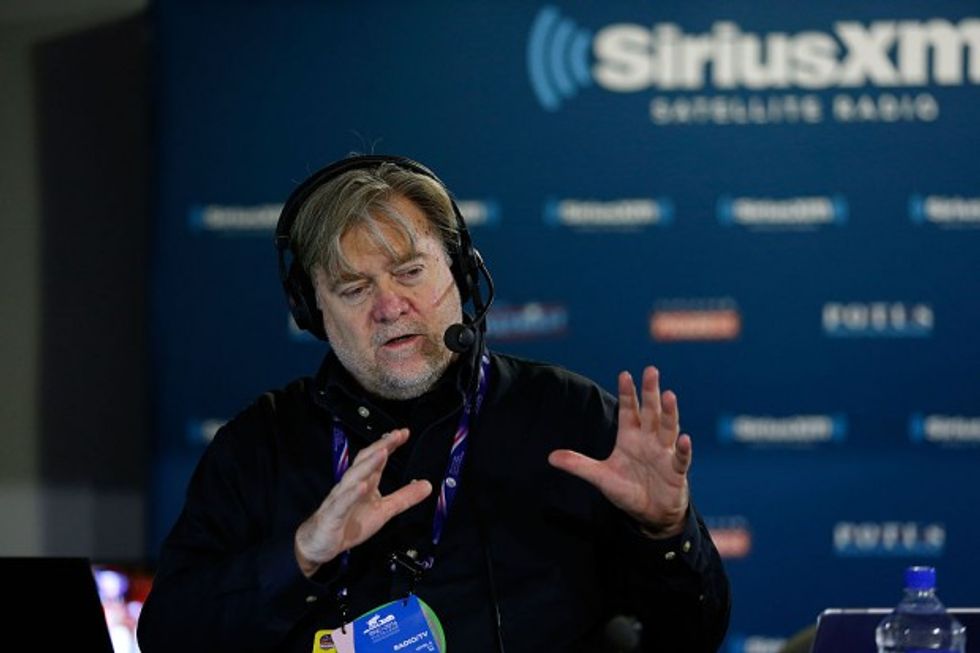 Steve Bannon (Kirk Irwin/Getty Images for SiriusXM)
Bannon also allegedly smashed the phone when Piccard attempted to call 911. But all charges were ultimately dropped when his ex-wife failed to show up in court.
Through a spokeswoman, the former Breitbart executive said he was never interviewed by police over the altercation and pleaded not guilty to the charges.
The couple, parents to twin girls, divorced shortly after the charges were dropped in August 1996.
"The bottom line is he has a great relationship with the twins, he has a great relationship with the ex-wife, he still supports them," Alexandra Preate, Bannon's spokeswoman, told Politico.
But Bannon's former wife paints a much bleaker picture.
"I took the phone to call the police and he grabbed the phone away from me throwing it across the room, and breaking it as he [was] screaming that I was a 'crazy f—ing c–t!" Piccard said of the January 1996 incident, according to a document obtained by The New York Post.
According to the same document, Bannon reportedly told Piccard to leave the area because "if I wasn't in town they couldn't serve me and I wouldn't have to go to court."
"He also told me that if I went to court he and his attorney would make sure that I would be the one who was guilty," she claimed. "I was told that I could go anywhere in the world."
Piccard alleged Bannon threatened to abandon her and their children with no income and no form of support if the case made it to trial.
The two married on April 14, 1995, three days before their twins were born.
See the police report, obtained by Politico:
—
Follow the author of this story on Twitter: