A Chicago rapper was reportedly shot while recording a Black Lives Matter-themed music video on Tuesday evening.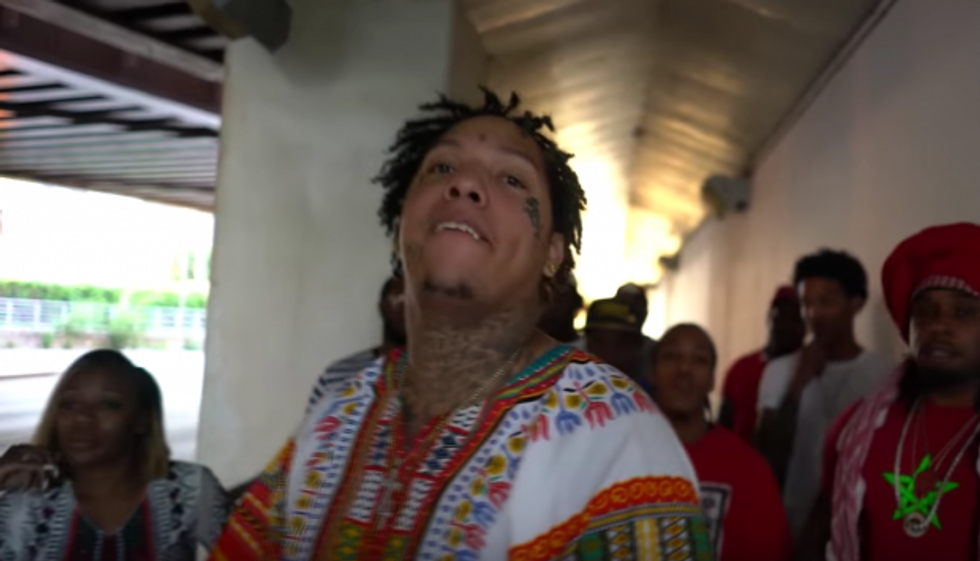 YouTube screengrab
Cemone Lewis, who goes by the rap name King Yella, said he suffered a gunshot wound to his arm and a graze wound in his side in the middle of the video shoot.
The Chicago Police Department confirmed a shooting at 6:55 p.m. on Tuesday, which appeared to be the same incident. Police said that drive-by shooting seemed to be gang-related, according to DNA Info.
King Yella later posted a video of the "shoot gone wrong" on YouTube. Watch below (Warning: Graphic content):
The rapper claimed the video was an attempt to spread a positive message and part of a "stop the violence" movement.
DNA Info reported that a "Twitter account representing the Black Disciples gang posted a video of the shooting and claimed responsibility."
---