"Amnesty Don," a new music video from MSNBC's Joe Scarborough and his band, will probably keep Donald Trump from appearing on the former congressman's "Morning Joe" any time soon.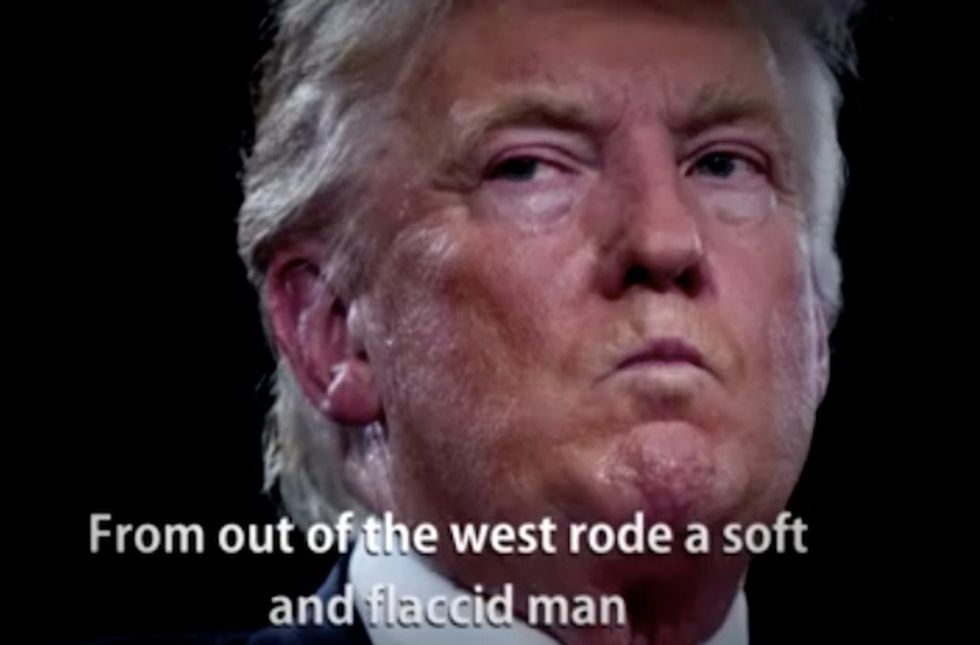 "Amnesty Don" (Image source: Facebook/Joe Scarborough)
What could possibly further motivate the GOP nominee to continue his absence from the cable news show where he was a fixture during the primary season?
All you need to do is read the first line of "Amnesty Don," a music video posted on Facebook by "Morning Joe" host Scarborough.
From out of the west rode a soft and flaccid man,

With fear in his eyes and a burnt orange tan.
With his tongue firmly planted in his cheek, Scarborough shared the "details" behind the video:
After busting out of a Turkish prison while serving consecutive life sentences for some minor offenses that won't be discussed here, Willie and I, entirely by chance, ended up in Amsterdam where we met a plucky young band that caught our ear. Now, because of our good timing I can pass along the new song written and recorded all in one day about Donald Trump's battle with premature softening. And yes, it's performed by those same crazy kids you've grown to love from Wijk bij Duurstede, Netherlands whom the natives adoringly call "Morning Joe Music."

While the original version is in Dutch, the boys luckily recorded an English version of "Amnesty Don" for posterity last night after returning from Hamburg. Enjoy!
Watch the entire video.
—
Follow the author of this story on Twitter and Facebook: