Retired neurosurgeon Ben Carson, a vanquished candidate for the Republican nomination and a big supporter of Donald Trump, indicated Tuesday it is time for the GOP nominee to apologize for the birther movement, which suggested President Barack Obama was not born in the U.S.
The billionaire businessman became the center of some controversy several years ago for leading the charge against Obama, calling on the commander in chief to release a full birth certificate. However, in Trump's 2016 race, so-called birtherism has not played a major role.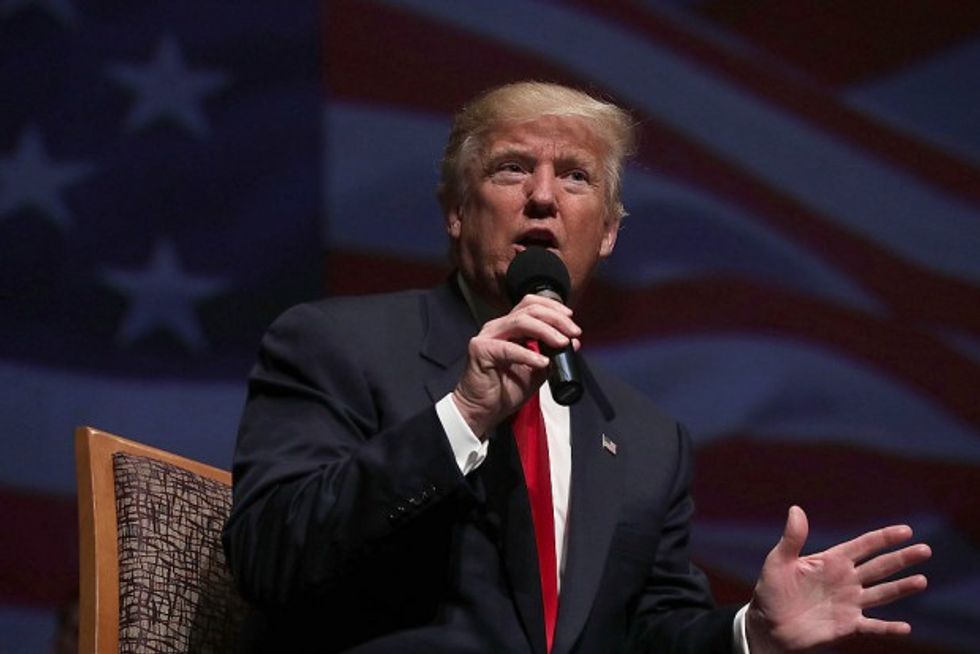 Republican presidential nominee Donald Trump speaks during a campaign event Sept. 6, 2016, in Virginia Beach, Va. Trump participated in a discussion with retired Army Lt. Gen. Michael Flynn. (Alex Wong/Getty Images)
While Trump never actually said Obama wasn't born in the U.S., he was briefly questioned on the matter Monday, but he told reporters he was not interested in discussing the issue "because if I talk about that, your whole thing will be about that."
On Tuesday afternoon, CNN's Jake Tapper raised the issue with Carson.
"Do you think it's time for Donald Trump to acknowledge that all that birther nonsense was a mistake and to apologize so that African-American voters, to whom he's reaching out, might be more willing to listen to his message?" he asked.
In response, Carson said, "I think that would be a good idea."
The Trump confidant told Tapper both sides of the aisle should push "all the hate and rancor out of the way" and focus on the issues in the remaining weeks before the November election.
Watch Carson's comments below:
Ben Carson: It would be a "good idea" for Trump to apologize for being a birther https://t.co/mLwMAQ8jRYhttps://t.co/2aCfwn0G8C

— CNN Politics (@CNNPolitics) September 6, 2016
—
Follow the author of this story on Twitter: