CIUDAD DE MEXICO (AP) — Treasury Minister Luis Videgaray has resigned, a ministry spokeswoman said Wednesday, the week after Donald Trump traveled to Mexico to meet with President Ernesto Pena Nieto.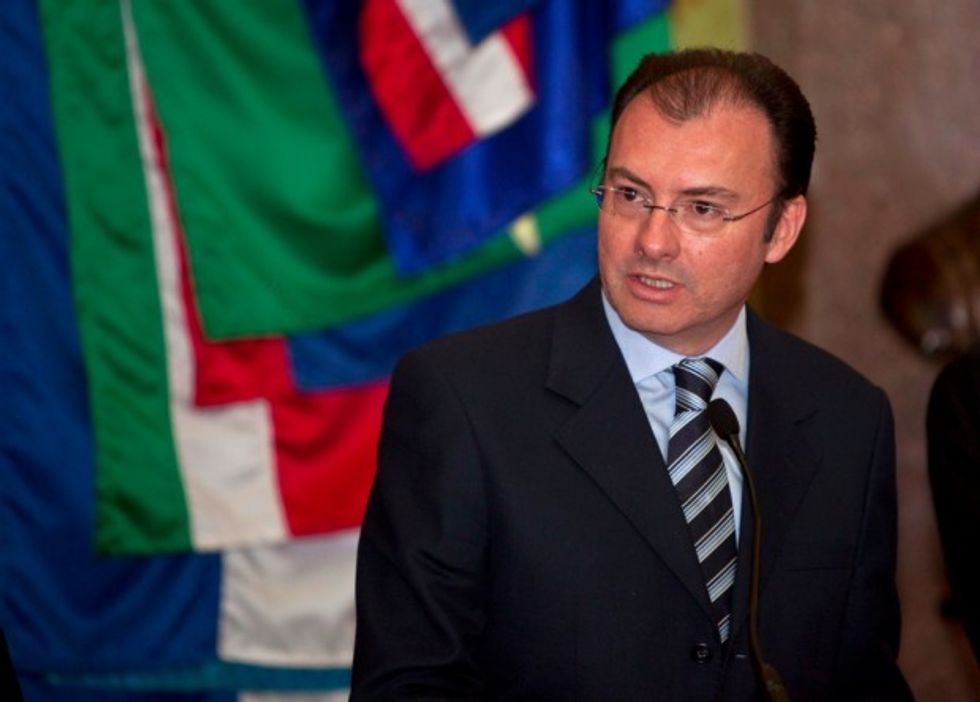 In this Dec. 14, 2012 file photo, Mexico's Treasury Minister Luis Videgaray speaks at a press conference at the National Palace in Mexico City. (AP Photo/Christian Palma, File)
Treasury ministry spokeswoman Claudia Algorri said that Videgaray presented his resignation to Pena Nieto on Wednesday.
Algorri gave no reason for the resignation, but it comes in the wake of Pena Nieto's widely criticized meeting with the Republican presidential candidate in the Mexican capital last week.
The president's office announced earlier Wednesday that Pena Nieto would have a message later in the day about a change in his government.
Pena Nieto has faced a truckload of criticism after Trump's visit, with many Mexicans complaining that the president was poorly advised by the people around him.
The Mexican president and Trump later offered different accounts of what transpired during their meetings.
Trump has pledged to build a wall along the two countries' border — and make Mexico pay for it.
The wall proposal has been criticized widely and fiercely in Mexico.