GENEVA (TheBlaze/AP) — U.S. Secretary of State John Kerry says the United States and Russia have finalized a plan to reduce violence in Syria and lead to a political transition ending more than five years of war.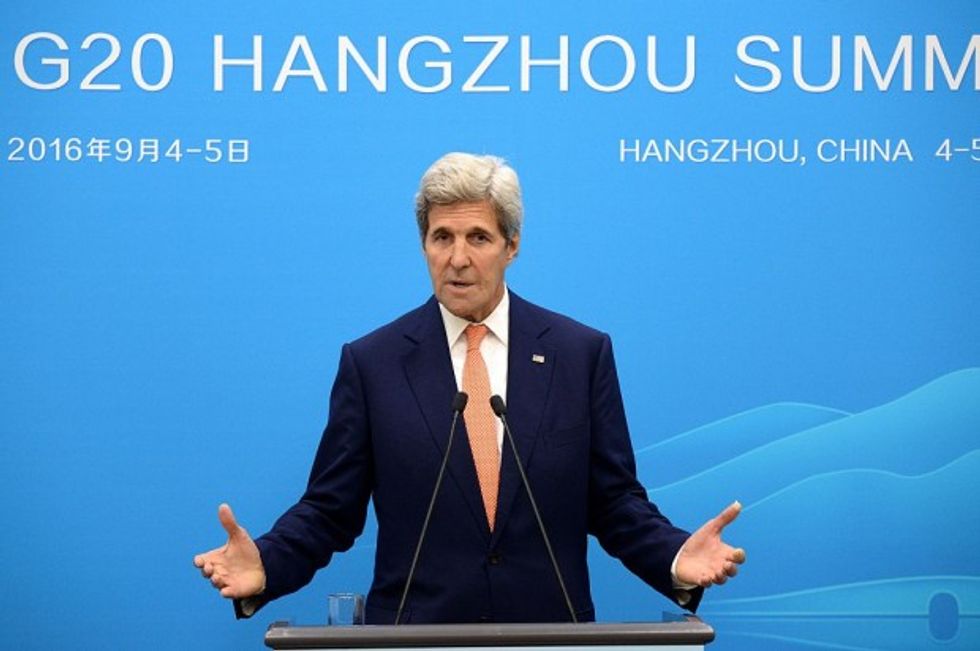 WANG ZHAO/AFP/Getty Images
Kerry says the deal clinched with Russian Foreign Minister Sergey Lavrov could be a "turning point" for the conflict, if implemented. The secretary of state announced that a new nationwide cease-fire will become effective Monday at sundown.
He spoke early Saturday at a joint press conference with Lavrov after a marathon day of negotiations in Geneva.
—