"Not only did I [think] it's over, I still believe it's over. But, obviously, it isn't."
That's what rapper Lil Wayne told sports commentator Skip Bayless Tuesday when the Fox Sports 1 host asked the performer about racism.
"Where are we in the United Sates of America in race relations — in what you see from day to day in your life?" Bayless asked.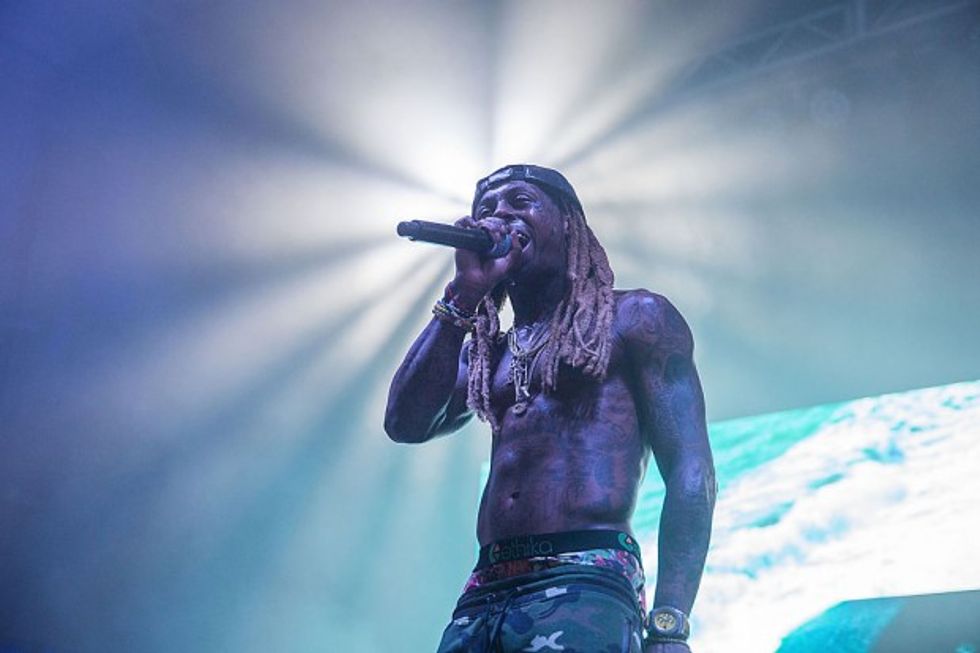 Rick Kern/Getty Images for Bud Light
In response, Lil Wayne, whose real name is Dwayne Michael Carter, Jr., gave an answer that probably left many viewers surprised.
"Skip, they wouldn't want to ask me that," Carter said. "They wouldn't want my answer to represent them because God knows I have been nothing but blessed. These 33 years have been nothing but a blessing. I have never — and never is a strong word — never dealt with racism."
While the rapper admitted he wasn't sure if it's because racism really isn't that common or if it's the result of the "blessings" God has bestowed upon him, he said, "it is my reality."
"So you've never experienced any offensive behavior from any other color?" Bayless asked again.
"Never," Carter repeated.
Later in the interview, Carter also acknowledged the fact that there are a lot of white people who show up to his concerts — a fact he said goes to show "there is no such thing as racism" anymore.
The popular performer also weighed in on the recent rash of police officer-related shootings of black men, telling Bayless' co-host Shannon Sharpe it's important to "figure out what's going on first," adding that the solution might be as simple as "coming together" as a country.
Watch the "Undisputed" interview below:
—
Follow the author of this story on Twitter: