Republican presidential nominee Donald Trump wants to appoint PayPal founder Peter Thiel to the Supreme Court, sources told the Huffington Post.
According to the Huffington Post, Thiel has told friends that Trump would like to appoint him to the highest court. Sources also told the outlet that the Manhattan billionaire "deeply loves Peter Thiel."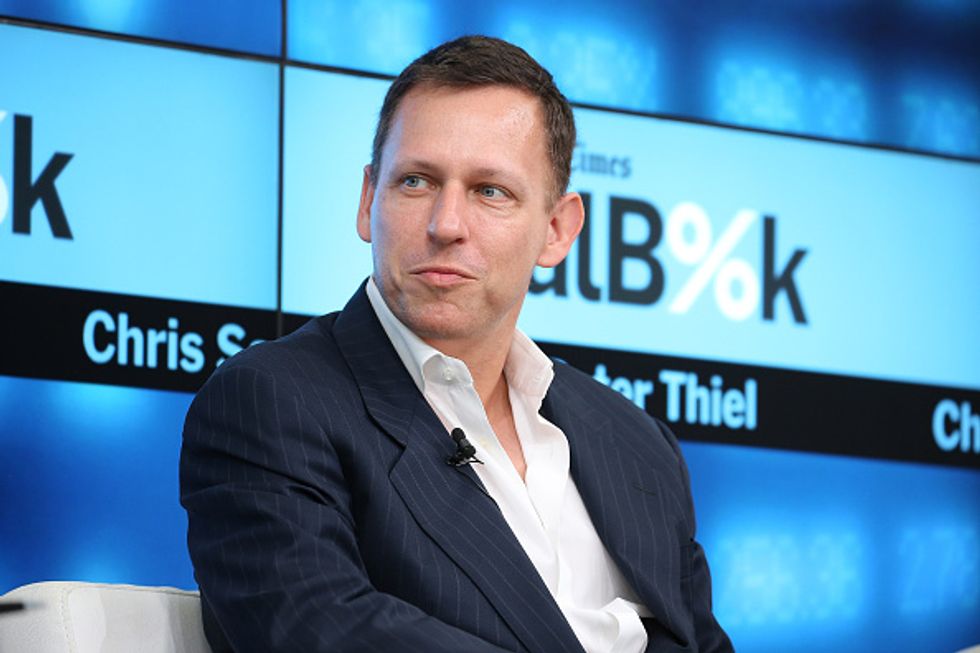 Peter Thiel participates in a panel discussion at the New York Times 2015 DealBook Conference. (Getty Images/Neilson Barnard)
These rumors have not been corroborated by Trump's campaign. Trump spokeswoman Hope Hicks told the Huffington Post, "There is absolutely no truth to this whatsoever."
Thiel's spokesman, Jeremiah Hall, said, "Peter hasn't had any conversations about a Supreme Court nomination and has no interest in the job."
Thiel's name is also missing from the list of potential Supreme Court nominees Trump's campaign released in May. But as the Huffington Post noted, Trump said the list was only meant to be a "guide" — not a definitive list.
The 48-year-old entrepreneur graduated from Stanford Law School and worked for a top law firm in New York for nearly a year. More recently, he's also financed successful lawsuits against the news site Gawker.com, which eventually culminated in the shuttering of the website.
—